Leveraging digital data to contextualize a problem, monitor and refine digital solutions, and evaluate impact
Our team offers expertise in analyzing digital and social media data to achieve a spectrum of goals, from defining and contextualizing a problem in the formative stages of a project through evaluating the impact of digital products and campaigns.
We are adept at analyzing social media data to monitor emerging issues, gauge public opinion and sentiment about an issue, assess the diffusion of misinformation, and identify online influencers. These data can be used to inform the development or refinement of a digital campaign or product.
To understand whether investments in digital products or campaigns produce intended effects, we design rigorous, comprehensive evaluations, triangulating data from multiple sources to assess impact. Results can be delivered through interactive data visualizations and dashboards that help drive data-centered decisions.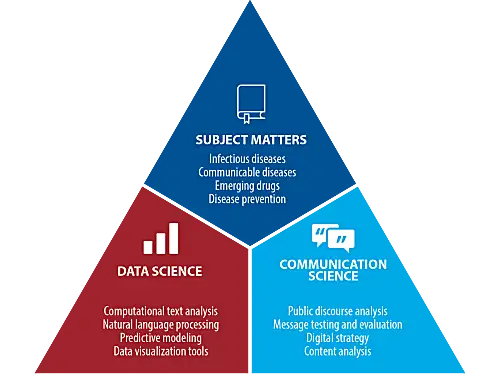 Scientific Capabilities Using Social Media
With expertise in social media listening, our interdisciplinary experts monitor online conversations and build support for client initiatives. Our custom-built data dashboards generate insights about emerging health issues like COVID-19. Discover how we can help you understand, track, and report on the social issues you care about.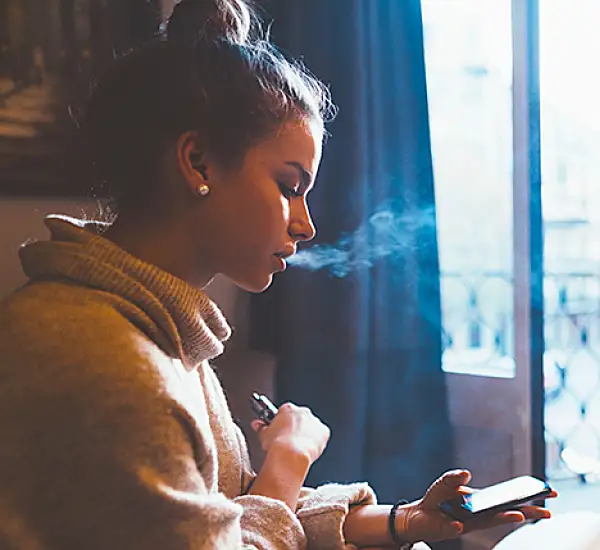 Teen vaping while using mobile phone
Project Highlight
Using Social Media Data to Inform e-Cigarette Research and Policy
In 2018, the Centers for Disease Control and Prevention estimated that 3.8 million middle and high school students used e-cigarettes, up from 2.1 million in 2017. JUUL, the most popular e-cigarette brand in the U.S., may appeal to youth for a number of reasons, including its online advertising strategy which uses young adult models and social media influencers and markets sweet and fruity flavors. RTI's study was the first to examine whether youth and young adults are exposed to JUUL marketing on social media. The team first mined publicly available data on JUUL's Twitter followers and then applied an age prediction algorithm developed at RTI to determine whether the Twitter account belongs to a youth, young adult, or adult based on their tweeting behavior and language use. Our analyses estimate that about 81 percent of JUUL's Twitter followers are 13-20 years old with about 45 percent of those followers being only 13-17 years old, well under the legal age of 21 to purchase tobacco products in large parts of the country.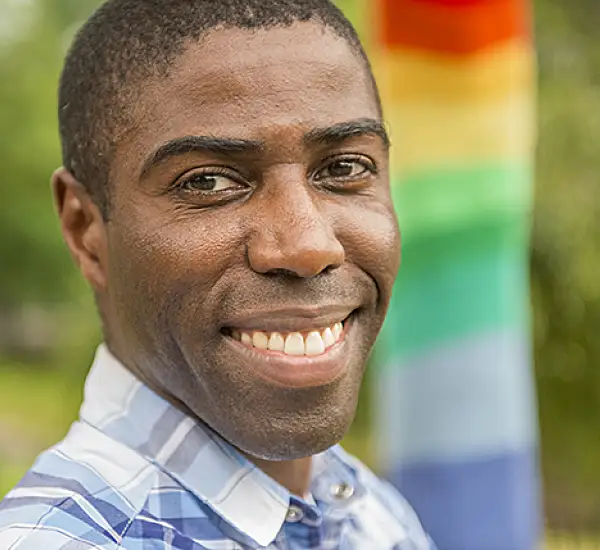 Gay man with Pride flag in the background
Project Highlight
Evaluating a Communication Campaign's Impact on Behavior Change
The goal of the Centers for Disease Control and Prevention's Testing Makes Us Stronger campaign was to increase HIV testing among black gay and bisexual men. The campaign was promoted nationally through online, mobile, and magazine ads, and locally through print, digital, and out-of-home media buys placed in conjunction with local events in campaign implementation cities. Our evaluation of the campaign triangulated data across multiple sources including an online survey and HIV testing event data. We found that about 43 percent of black gay and bisexual men aged 18-44 who responded to the survey reported campaign exposure, and those who reported exposure were significantly more likely to report having an HIV test in the past 12 months compared with those who did not report exposure.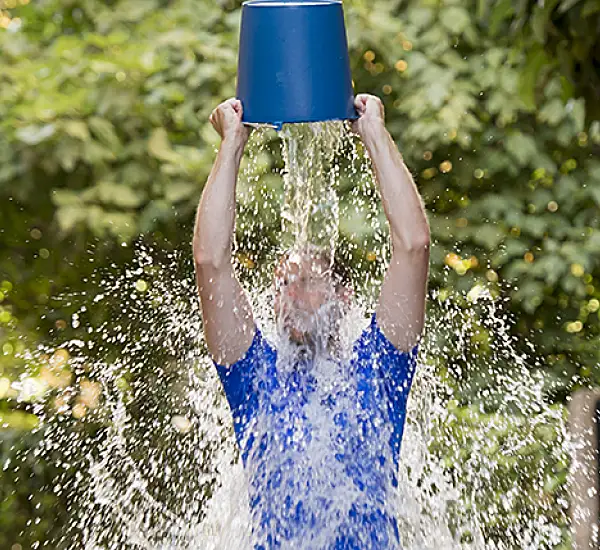 Man pours bucket of ice water over his head as part of ice bucket challenge
Project Highlight
Quantifying the Acceleration of ALS Research Following the Ice Bucket Challenge
Within six weeks of the launch of the Ice Bucket Challenge, a grassroots fundraising campaign that went viral on social media in 2014, The ALS Association received $115 million in donations. Between 2014 and 2018, the association awarded nearly $90 million in research grants. To understand the impact of its grant investments, the association funded RTI to conduct an independent, mixed-methods evaluation. In correlation with the Ice Bucket Challenge social media campaign, we observed scientific advances, clinical care improvements for people living with ALS, and increased investment in disease research from the federal government. For example, since the challenge, researchers funded by the association collectively increased their scientific output by 20 percent, and the National Institutes of Health has invested $415.9 million in researchers funded by the association.
Let's work together to improve the human condition and create social impact by leveraging digital technology