Leading research and delivering data to support clients in ensuring a safer food supply
The human and economic costs of foodborne disease can be devastating. One in 10 people worldwide become ill from contaminated food each year and there are many opportunities for contaminants to enter our food supply. On behalf of governments, international organizations, nongovernment organizations, and businesses, we work to minimize foodborne illness throughout the supply chain, starting at the farm level, to manufacturers and retailers, to consumers. We conduct policy research and analytics, combined with expertise in epidemiology, risk analysis, and behavioral, implementation, and laboratory sciences, to consider the broader connections between human, animal, and environmental health. Our goal is to provide integrated, science-based, and data-driven solutions to drive policy change and make food safer.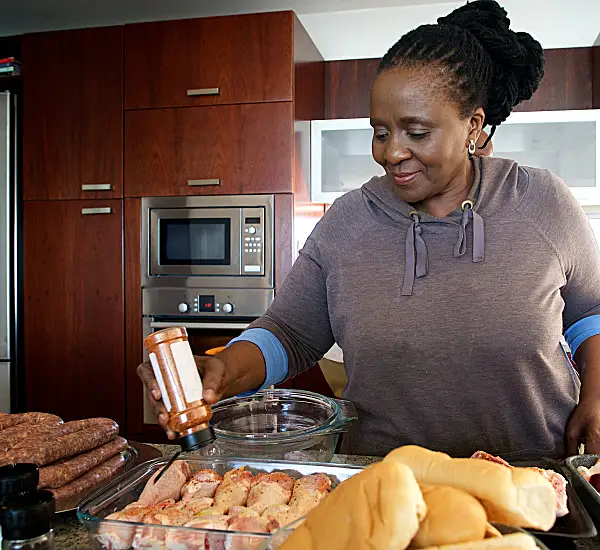 Consumer Research to Inform and Evaluate USDA's Food Safety and Inspection Service Outreach Efforts
Over 48 million people in the United States get sick each year from foodborne illness. USDA's Food Safety and Inspection Service (FSIS) uses a variety of outreach methods to educate consumers on proper food safety practices which can help prevent foodborne illness. To help inform FSIS's outreach efforts and to evaluate their effectiveness, RTI is conducting a series of meal preparation observation studies, focus groups, and web-based surveys. The observation studies have examined the impact of different interventions on thermometer use, handwashing, and other food safety behaviors. The focus groups have explored consumer behaviors related to eating raw or undercooked meat and poultry products and other topics. The surveys have examined consumer response to outbreak notices, self-reported food safety behaviors, and other topics.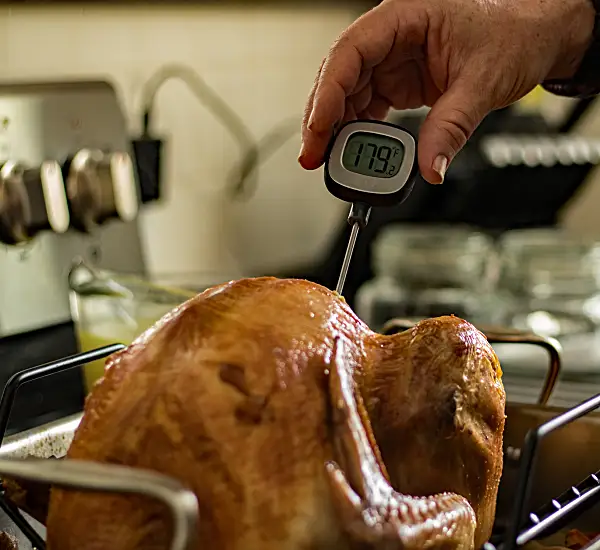 Modernizing Safe Handling and Ready-to-Eat/Not-Ready-to-Eat Labeling
The USDA, Food Safety and Inspection Service (FSIS) has received requests and petitions to update the Safe Handling Instructions (SHI) label that is required on all raw and partially cooked meat and poultry products. To provide FSIS with information to inform decisions about potentially modernizing the SHI, we conducted a multi-phase study. First, we conducted a web-based experiment with a sample of U.S. consumers to select three variants of a revised SHI label (among 27 variants) that best attract participants' attention. We then conducted a study in test kitchens using a randomized experimental design in which participants prepared a meal while wearing an eye-tracking device to evaluate the visual salience and effectiveness of the three revised SHI labels versus the current SHI label on adherence to recommended safe handling instructions. Information on consumer handling practices from the test kitchen study were used in a predictive model to estimate reductions in foodborne illness as a result of a revised SHI label. We then conducted a cost-benefit analysis of revising the SHI label using results from the predictive modeling, foodborne illness cost-of-illness estimates, and estimates of industry compliance costs.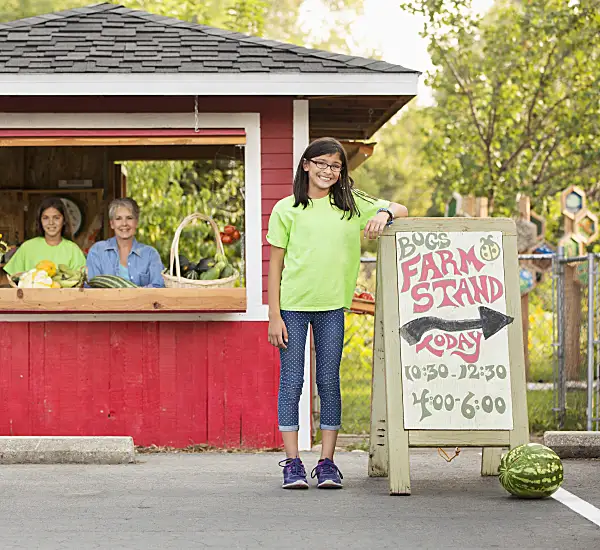 Immersive food safety training for small and mid-sized farmers and processors
With funding from the USDA National Institute of Food And Agriculture, Food Safety Outreach Program, RTI, Virginia Tech, and North Carolina State University are developing innovative and highly engaging training, education, and outreach materials that will provide small and mid-size farmers, including, beginning farmers, socially disadvantaged farmers, small processors, and small fresh produce merchant wholesalers with interactive learning modules on pre- and post-harvest water sampling and testing and soil amendments. The training includes virtual tours of a small, diversified produce operation and a farmers' market and provides modules in English and Spanish that promote situational awareness and stimulate the critical thinking of participants by immersing them in real-life scenarios.