Tailoring diverse services to help clients navigate the medical products development process
Offering project management and pharmaceutical development expertise, our team has the scientific and tactical experience needed to help clients plan and coordinate preclinical and clinical projects. We cultivate responsive partnerships to ensure the rapid progression of drug candidates through the drug development pipeline.
From monitoring to site audits to protocol review, we support all aspects of drug development programs—from preclinical through all phases of clinical development.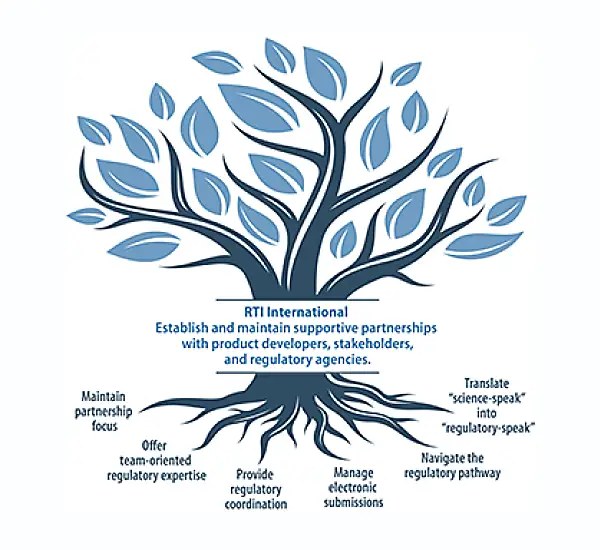 Downloadable Brochure
Regulatory Consulting and Translational Medical Products Services Planning
As a translational research organization, RTI International's Global Health Technologies offers our clients interdisciplinary expertise, seamless collaboration, and expansive knowledge to advance research results through an efficient product development program. Our scientists excel at facilitating the development of drugs, biologics, and devices into streamlined, scientifically sound solutions that meet the regulatory requirements needed to bring products to market efficiently.