Our Equity, Diversity, Inclusion, and Belonging Pillars
More than a decade ago, we began our Equity, Diversity, Inclusion, and Belonging (EDIB) journey, with an initial survey of staff to determine interest in this area and the development of an initial diversity and inclusion plan. Five years ago, we entered a more mature phase, with the development of a comprehensive strategy that focuses on these areas:
Our People
Our Culture
The Communities In Which We Operate
The Clients We Serve
The Diverse Business Partners and Suppliers We Engage With
Racial Justice & Equity
In the wake of George Floyd's murder and in partnership with our Black Employee Resource Group, our Executive Leadership Team (ELT) publicly announced a series of commitments to racial justice and equity at the institute. This resulted in the creation of our Racial Justice & Equity program. The work of the program and the RTI Racial Justice & Equity Leadership Council, along with feedback from our staff, inform the path we are taking as an organization toward racial equity for all our employees.  

Our People
At RTI, we believe that our continued success depends on the diverse skills, experiences, and backgrounds that our employees bring to the organization.  Five years ago, our employees began forming a rich community of Employee Resource Groups (ERGs) that provide opportunities to leverage shared knowledge and collective experiences to enhance professional growth, promote multicultural understanding, and positively affect the RTI mission. Today we have 13 groups that comprise more than 1,900 individuals (out of roughly 5,000 total employees) as members. These groups represent the following populations: 


Our Culture
At RTI, we consider everyone a leader, at every level.  It's a key part of our culture. And we expect every employee to take that role seriously by demonstrating our leadership behaviors as part of their efforts to achieve RTI's strategy: 
Innovate 
Develop Talent 
Collaborate 
Communicate 
Act Strategically
Think Globally 
Three years ago, a seventh behavior was added to focus on EDIB: Engage Inclusively. As part of this behavior, RTI employees are expected to value the unique background, personal qualities, and characteristics of every colleague and fully engage diverse individuals and groups for smarter ideation and decision-making. 
Our Community
With 5,000+ employees sprinkled across 80 countries, we have the potential for significant impact in the communities in which we live and work and our commitment to improving the human condition would not be complete without commitments to the communities we serve. Through both institute-level efforts and the volunteer passions of staff members, we take action to make the world we live in a better place. During the past two years, our communities have been forced to take on the unprecedented, combined challenges of the COVID-19 pandemic and racial injustice. At RTI, we worked hard throughout the pandemic to help meet the urgent needs of our communities. We did this with a multi-pronged approach that expanded our numerous community partnerships and focused our corporate giving on pandemic relief and racial justice and equity. 
The Clients We Serve
At RTI, we conduct research and deliver technical and consultative services on behalf of government agencies, universities, foundations, and private businesses, among other institutions and organizations. We are proud to serve clients around the world, bringing a multidisciplinary approach to client needs and projects of all sizes—from focused studies and applied research and development to large-scale national and international longitudinal research efforts.  
As we evolve in these efforts, our Transformative Research Unit for Equity (TRUE) is turning practice into impact through transformative research that leverages power, influence and resources to advance equity for our clients and the populations they serve.
The Diverse Business Partners and Suppliers We Engage With
At RTI, improving the human condition is achieved not only through the work we do, but also by the project partners we choose to help us achieve our goals. Supplier Diversity promotes innovation and creates contracting partnerships that sustain business continuity as they nurture good client relationships. 
Over the last 15 years, we have developed a record of providing maximum practicable subcontracting opportunities to more than 8,000 U.S.-based Small Businesses—many of them owned by women, U.S.minorities, and U.S. military veterans. RTI maintains a U.S. Government-audited and approved Small Business Subcontracting Program, and we encourage our prospective suppliers and subcontractors to learn more about opportunities for small and diverse businesses.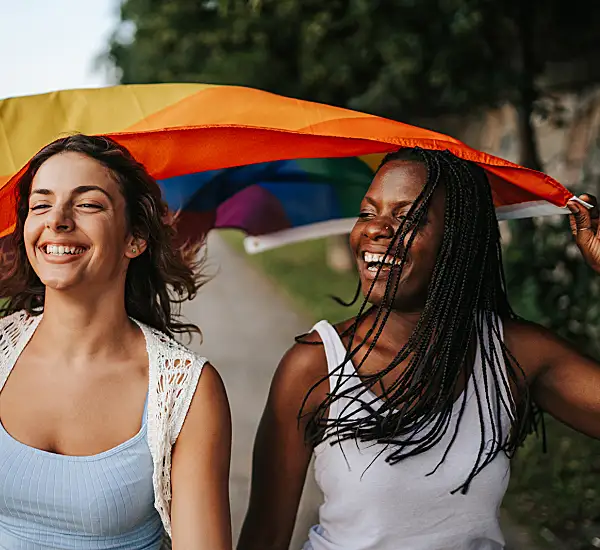 Pronouns — Support of Gender Identity at RTI
RTI practices diversity and inclusion principles everywhere we operate in the world. Our employees respect one another and value the expression of gender identity in our workplace culture and when interacting with our partners. One way we affirm gender identity and show respect for one another is by using pronouns. Using pronouns the wrong way misgenders or disrespects an individual. RTI supports employees who choose to express their gender identity through the use of pronouns. These employees are being consistent with RTI's value of respecting one another, and they are aligning with RTI's mission to improve the human condition.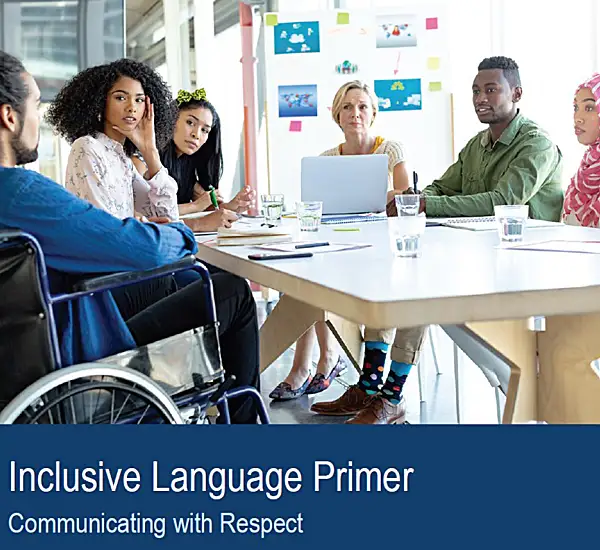 Cover of the Inclusive Language Primer from RTI International
Why Inclusive Language Matters
Every person—regardless of race, sex, gender, sexual orientation, age, national origin, or ability—deserves to be treated with dignity and respect. The words we use may influence what people think or believe about themselves or others in our communities.
Our guide to inclusive language, designed for anyone preparing documents at RTI, provides alternatives to stigmatizing or biased terms and suggestions for terminology related to diversity, equity, and inclusion.