Results from RTI's Coronavirus Survey: Americans' Knowledge of the Coronavirus and Support for Community Mitigation Strategies
During the first week of March in 2020, much of the world media was focused on news surrounding a novel coronavirus (2019-nCoV) and its spread across the globe.
Despite the headlines, most Americans were confident that they would not become infected by the virus and that they could protect themselves and their family from becoming infected if COVID-19, the disease caused by the novel coronavirus, were to become widespread in the United States.
Continue reading below for findings from Wave 1 of RTI's U.S. Coronavirus Survey.
Wave 1 U.S. Coronavirus Survey Findings
This finding comes from a self-funded survey that RTI conducted Feb 28-March 2 of 1,021 Americans about their awareness of COVID-19, levels of knowledge around transmission methods, and attitudes about level of support for potential community migration strategies. The survey was weighted to reflect the U.S. population (learn more about our methodology for this survey).
We conducted this research to provide data about the public's understanding of COVID-19 to guide what information should be provided to help citizens and public health officials make informed decisions," said Lauren McCormack, PhD, MSPH and Division Vice President for Public Health Research at RTI.
Minority Groups Express Greater Concern About Threat of COVID-19 (Updated 4/21/20)
Our results showed that, in the early weeks of the outbreak, non-White participants (Hispanics and non-Hispanic Blacks) believed they had a higher likelihood of getting coronavirus compared to Whites. 
Non-White participants also perceived COVID as a larger threat to themselves or their families.
Compared to White participants, some non-White racial and ethnic groups were more worried about COVID.
Compared to White participants, some non-White racial groups felt that they were more likely to contract the disease.
US Survey Results
While 86 percent of respondents had seen, read, or heard either a fair amount or a great deal about COVID-19, overall survey results showed there were deficits in respondents' knowledge. One-third of respondents incorrectly believed that most people infected with the COVID-19 will die from it, while 59 percent knew that most people who are infected recover from it. 
Survey results identified gaps in knowledge around the use of antibiotics for the COVID-19, with just 46 percent knowing that antibiotics cannot be used to treat the virus and 57 percent knowing antibiotics cannot prevent infection.
These knowledge deficits are opportunities for public health education," said Linda Squiers, PhD and a Senior Health Communication Scientist at RTI.
There were some areas where the public's knowledge was relatively high. For example, approximately nine in 10 respondents understood that people of all ages, races, and ethnicities are susceptible to infection by COVID-19.
The survey also investigated the public's perceptions of risk from COVID-19. When the survey was fielded:
About half perceived the level of risk of becoming infected was low or very low for themselves or their family. One-quarter believed the risk to be moderate, and 14 percent thought it was high, with a small percentage of respondents unsure
73 percent correctly characterized that older adults or those with compromised immune systems are at a higher risk
40 percent said they were worried about acquiring the virus themselves
Americans' Thoughts on Protecting Themselves and their Families from COVID-19
The majority of those surveyed (66 percent) were confident they could protect themselves and their families from COVID-19 if it becomes widespread in the U.S. Only 10 percent thought they were likely to get the virus at the time of the survey.
When asked about possible community mitigation strategies to control spread of the virus, 89 percent of respondents said they would support a U.S. government-imposed mandatory quarantine for those who are infected with the virus and voluntary home quarantine for up to two weeks for people who have been in contact with someone who has COVID-19.
Most respondents (83 percent) also supported closures of K-12 schools for up to two weeks if any student, staff member, or teacher is found to have the virus, 74 percent supported postponing or canceling mass gatherings such as concerts, festivals or sporting events, and 58 percent supported closing workplaces or businesses to keep their employees healthy.
When asked about their own willingness to engage in preventive behaviors, 47 percent strongly agreed, and 42 percent agreed they would be willing to quarantine themselves at home for two weeks until being sure they were not infected.
In terms of current preventive actions that respondents were taking to prevent infection with the virus, the survey found that the majority of respondents (72 percent) reported they were washing their hands with soap and water more often to protect themselves and 52 percent said they are using more disinfectants like hand sanitizers on a daily basis. About one-third were avoiding shaking hands.
Sixty percent of those surveyed said they disagreed that the media is exaggerating the seriousness of the virus.
US Public's Knowledge, Perceptions of COVID-19 Likely to Evolve
The survey was in the field just as the first person in the United States died from COVID-19 infection (February 28, 2020) and just as there was a large increase in news coverage, Twitter traffic and online searching.
"This is a rapidly evolving public health situation, and we expect the public's understanding will change over time. It will be important to continue to monitor people's understanding of risk, transmission and ways to protect themselves and the vulnerable people in their communities," said Pia MacDonald, PhD, MPH and an infectious disease epidemiologist and Senior Director of Applied Public Health Research at RTI.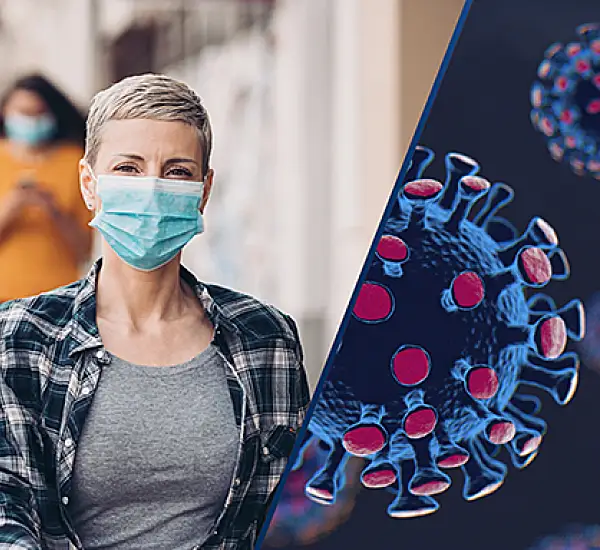 Wave 2 Survey Results Released Through Webinar Series
In this four-part webinar series, RTI shared results from the second wave of our nationally representative survey about people's COVID-19 knowledge, attitudes, and behavior.
Questions about the survey? Please contact us.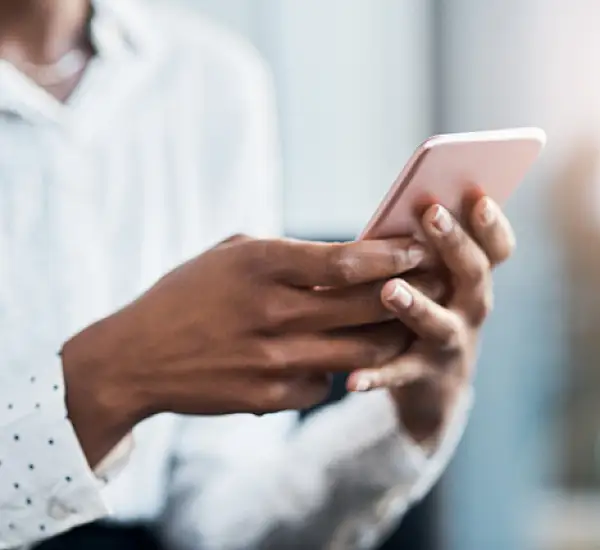 social media analysis
Related Study: Social Media Analysis of COVID-19 Misinformation
Misinformation about the virus continues to proliferate online, particularly on social media platforms
Researchers at RTI released an analysis on Monday that reveals trends in how COVID-19 has been discussed in the U.S. and how misinformation about the virus continues to proliferate online, particularly on social media platforms.