RESEARCH TRIANGLE PARK, N.C. — The RTI Fellow Program is pleased to announce the following appointments and promotions:
"These scientific and technical leaders apply a wide range of expertise to improve the human condition in a variety of areas including maternal and child health outcomes, early-grade literacy, HIV and substance use, behavioral health treatment systems, and much more," said Distinguished Fellow Don Bailey, Ph.D., applications and promotions committee chair. "The RTI Fellow Program recognizes them for their significant contributions to RTI's scientific stature. We are excited that they will continue their outstanding work and have more opportunities to impact lives."
Appointments and Promotions
Carla Bann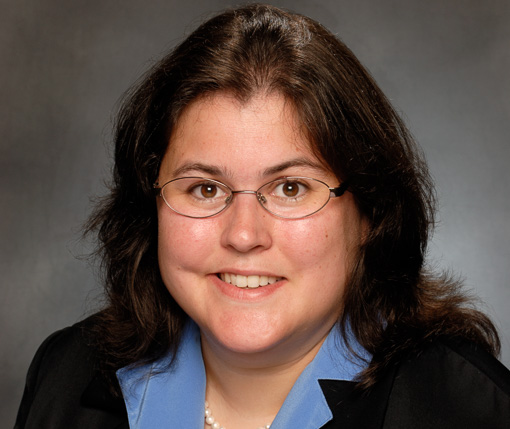 With more than 20 years of experience in advanced statistical and psychometric analyses, program evaluation, and index and scale development. Dr. Bann's research is focused on improving maternal and child health outcomes. Currently, she is the PI for the NIH HEAL Initiative ACT NOW Outcomes of Babies with Opioid Exposure (OBOE) Longitudinal Study which is investigating the impact of antenatal opioid exposure on infants from birth to two years of age. She is also Alternate PI for the Data Coordinating Center of Neonatal Research Network, a multi-site collaboration among medical centers across the U.S. focused on improving outcomes among infants born at extremely low birth weight. She received the designation of RTI Fellow in 2009.
Dr. Bann holds both a doctorate master's in quantitative psychology from the University of North Carolina at Chapel Hill. She earned a bachelor's in mathematics psychology from Arizona State University.
Abhik Das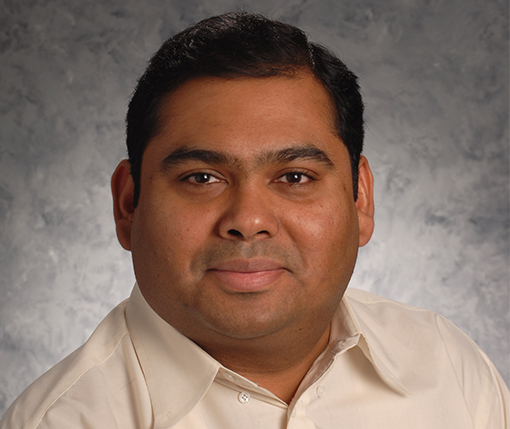 Dr. Das specializes in the modeling, analysis and interpretation of public health data from the epidemiologic and environmental fields. He has a wealth of experience in the design of intervention studies, including randomized clinical trials, and also provides statistical expertise in neonatology, maternal and child health, substance abuse, health insurance coverage, and diabetes, among other areas of health research. Dr. Das has helped conduct research in neonatal and neurodevelopment morbidities in premature babies, fetal alcohol effects, and longitudinal effects of prenatal substance abuse on child development trajectories. He has also collaborated on cluster-randomized trials to reduce adolescent pregnancies and intervention studies of maternal-infant nutrition in developing countries. Dr. Das plays a leadership role in several federally funded data coordinating centers conducting public health research, including multisite clinical and epidemiological investigations.
Dr. Das received his doctorate from The Johns Hopkins University School of Hygiene and Public Health, master's from the University of Wyoming and bachelor's from the University of Calcutta.
Amber Gove

Dr. Gove's work focuses on the development of the Early Grade Reading Assessment (EGRA), a system-level diagnostic for understanding students' foundation skills in reading. To date, EGRA has been used in more than 50 languages and countries to inform policy and improve instruction. Dr. Gove has more than a dozen years of experience collaborating with government education departments in project design and evaluation, research and data analysis, and policy dialogue. She has worked closely with government counterparts in more than a dozen countries—most recently in Nicaragua and The Gambia—to design and implement complex education projects and to develop plans to track project progress. Her research and policy interests include improvement and measurement of student learning; education finance; conditional cash transfer programs; and factors affecting achievement, enrollment, and attendance.
Dr. Dove earned her doctorate and master's international comparative education and her bachelor's in international relations from Stanford University.
Brett Hauber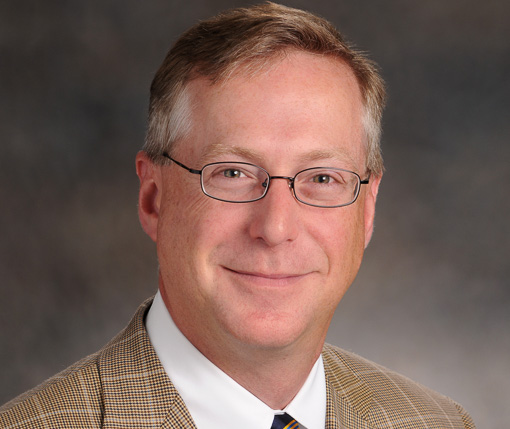 Dr. Hauber has more than 20 years of academic, research, and government experience in health and environmental economics. His primary area of specialization is in conducting conjoint analyses and discrete-choice experiments to quantify preferences for medical interventions and health outcomes. He also has extensive experience in conducting benefit-risk analysis of patients and other health care decision makers. He has studied the theoretical and empirical relationships among various health utility measures. His most recent applied work has included discrete-choice experiments of patient and physician benefit-risk preferences for treatments for conditions in numerous therapeutic areas, including neurology, infectious diseases, women's health, gastrointestinal diseases, diabetes,
Dr. Hauber earned his doctorate and master's in economics from the University of Delaware. He earned his bachelor's from Temple University.
Eric Otto Johnson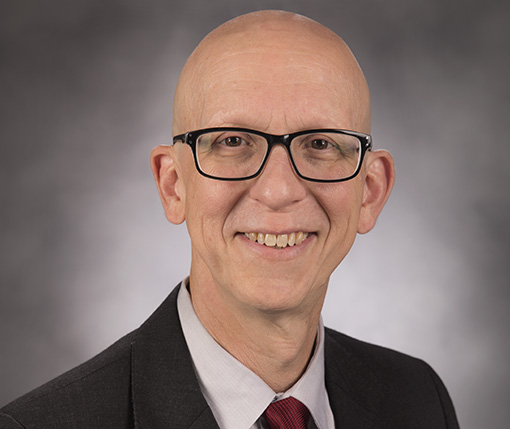 Dr. Johnson has more than 18 years of experience bridging the fields of social and genetic epidemiology: examining mental, substance use, and sleep disorders, as well as HIV. He has authored more than 75 peer-reviewed journal articles on these areas of research. Dr. Johnson is currently leading several major studies regarding HIV and substance use focused on gene discovery, gene by environment interactions, and epigenetics. These studies are helping researchers identify genetic variants and potential molecular mechanisms underlying risks associated with developing these conditions. With this information, Dr. Johnson and his colleagues hope to identify new targets for medication development and better target therapies for HIV or substance dependencies to individual patient's needs. Previously, he led a sleep disorder study that found insomnia was common among teens and may lead to psychiatric disorders.
Dr. Johnson earned postdoctoral fellowships in epidemiology at Johns Hopkins University and in genetics at the National Institute on Drug Abuse. He received his doctorate and master's in sociology from Western Michigan University and his bachelor's in sociology and psychology from Olivet Nazarene University.
Leila Kahwati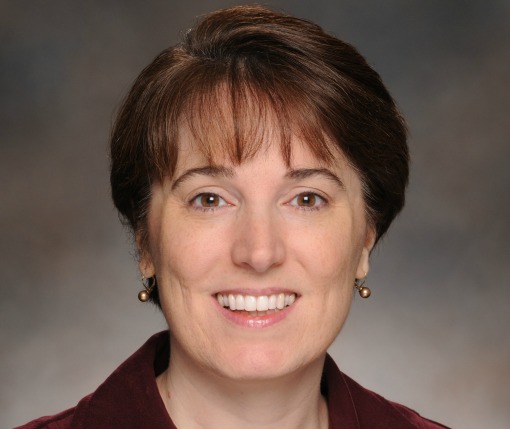 Dr. Kahwati is a primary care physician with more than 20 years of experience focused on developing, implementing, and evaluating programs, interventions, and policies in healthcare settings to improve the delivery of care and patient health outcomes. She is board certified in family medicine and in general preventive medicine/public health and has additional training in epidemiology and health services research. Dr. Kahwati has served in various project roles including project and associate project director, task lead, and senior scientific advisor on a number of projects for government clients including the Centers for Medicare & Medicaid Services, the Agency for Healthcare Research and Quality, and the Food and Drug Administration, in addition to private sector clients.
Dr. Kahwati earned her doctor of medicine from the University of Pittsburgh, her master's of public health from the University of North Carolina at Chapel Hill, and her bachelor's from Cornell University.
Megan Lewis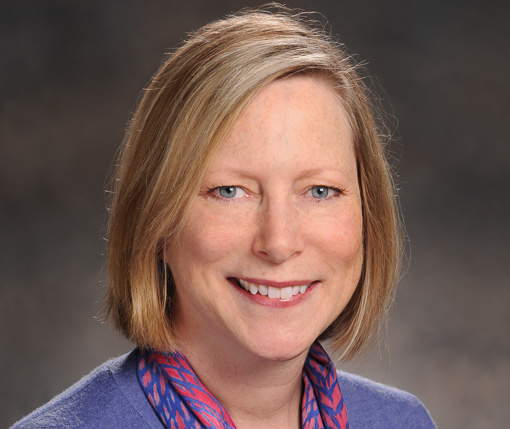 Dr. Lewis applies her unique expertise in health-related interpersonal communication to conduct complex program evaluations and advance the fields of health promotion and disease management. Her work spans a range of health topics, including physical activity, nutrition, cancer prevention, HIV, Type 1 and 2 diabetes, arthritis, and chronic disease management. For example, Dr. Lewis is directing the development of an interactive computer-based tool that will deliver highly tailored prevention messages to people living with HIV during their primary care clinic appointments. Dr. Lewis is co-principal investigator of the RTI effort to develop educational and consent tools to determine how best to educate parents and physicians about genomic testing and its implications. Dr. Lewis leads an effort to review literature on the techniques and strategies used to communicate medical evidence to consumers, clinicians, and policy makers.
Dr. Lewis earned her doctorate and master's in social ecology from the University of California, Irvine, and her bachelor's in psychology from the University of California, Santa Barbara.
Tami Mark

Dr. Mark collaborates with federal and state agencies to improve their behavioral health treatment systems through research, data analytics, technical assistance, and policy development. Currently, she is leading an effort with the Shatterproof Foundation to create an addiction program quality measurement system. Dr. Mark has authored more than 100 scholarly peer-reviewed journal articles and numerous government reports on behavioral health financing and delivery. She was a contributing author to the healthcare systems chapter of The Surgeon General's Report on Alcohol, Drugs, and Health. She serves on the behavioral health advisory committee of the National Quality Forum and is on the board of Cornerstone Montgomery. She has also served on advisory committees for NIH, SAMHSA and AHRQ
Dr. Mark earned her doctorate in health economics from The Johns Hopkins University, her master's of business administration from Loyola College, and her bachelor's in psychology (pre-med) from Amherst College.
Andy Peytchev

Dr. Peytchev's research interests include study designs that minimize total survey error; he is particularly interested in the study, reduction, and adjustment of nonresponse and measurement error. His recent work includes the evaluation of split questionnaire design, multi-frame and multi-phase study design, development of adaptive and responsive survey designs, augmentation of survey samples with external data and evaluation of their properties, and imputation for unit nonresponse and measurement error. Dr. Peytchev has given talks and participated in expert panels to inform the design of major national surveys, and has served as an associate editor of journals and as standards committee chair for the American Association for Public Opinion Research. His current interests include the use of administrative data to improve survey inference.
Dr. Peytchev received his doctorate in survey methodology from the University of Michigan, his master's in survey research and methodology from the University of Nebraska–Lincoln, and his bachelor's in marketing from Concord University.
More information
The RTI Fellow Program was established in 2001 to provide professional opportunities for exceptionally talented staff committed to science, technology, research and policy analysis in support of RTI's mission to improve the human condition. The program has three levels: Fellow, Senior Fellow and Distinguished Fellow.