By Sarah Bancroft Lesesne, Lucia Rojas-Smith, David B. Rein.
Open Access Peer Reviewed
Abstract
To understand the characteristics, scope, and geographic dispersion of syndromic surveillance systems in the United States in 2008, we reviewed information about their existence and characteristics in each state. We abstracted and compiled data from peer-reviewed literature, public reports, news stories, press releases, and Internet sites; we then analyzed the data, using a systematic instrument. For systems that collected emergency department (ED) information, we estimated the percentage of annual ED visits whose data were reported to the system. In 2008, 39 states and the District of Columbia had syndromic surveillance systems. ED records (65 percent) and hospital admissions records (43 percent) were the most common data sources. Respiratory (57 percent) and gastrointestinal (53 percent) syndromes were the most commonly tracked syndromes. On average, systems using ED records covered 47 percent of all visits, though some states had rates higher than 75 percent. The Northeast, Midwest, and Southeast were more likely to have systems than Western regions. We identified wide variance in the sources of data, the syndromes tracked, and the completeness of syndromic surveillance coverage across states. Although some states have well-established systems that capture diverse data at high levels of coverage, many others have small local systems or none.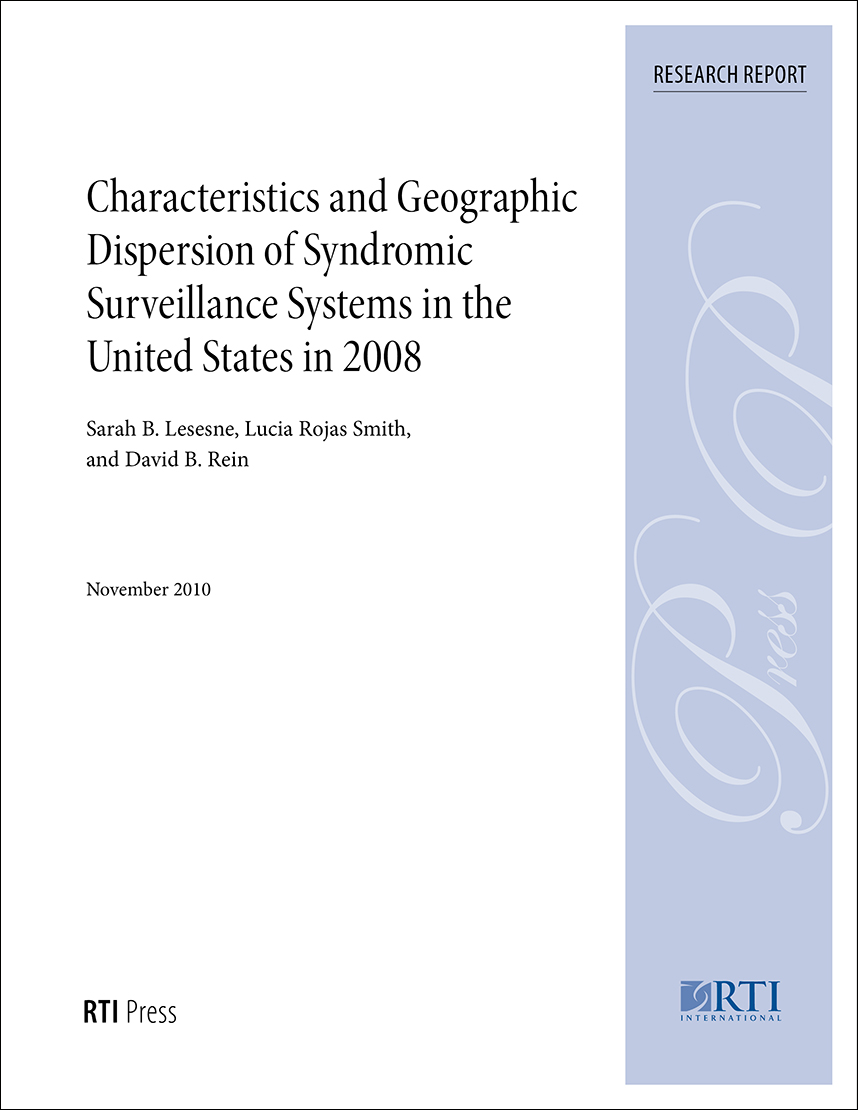 Contact
To contact an author or seek permission to use copyrighted content, contact our editorial team