By Robert N. Bozick.
Open Access Peer Reviewed
Abstract
In this paper, I use a nationally representative sample of American high school seniors in 1992 to examine change and stability in the employment patterns of youth as they make the transition from high school to college. Students with weak attachments to the labor force in high school tend to remain unemployed during the first year of college. Conversely, students who work in moderation while in high school have the highest odds of enrolling in college and working while doing so. Compared with their nonworking peers, student workers enter college with lower grades and test scores but are equally engaged in school. Socioeconomic factors have little bearing on high school employment, but they are strongly related to postsecondary employment: students who work during the first year of college have fewer socioeconomic resources than nonworking students. The findings highlight the intersection of school and work in young adulthood and its importance when studying the transition from high school to college among contemporary American youth.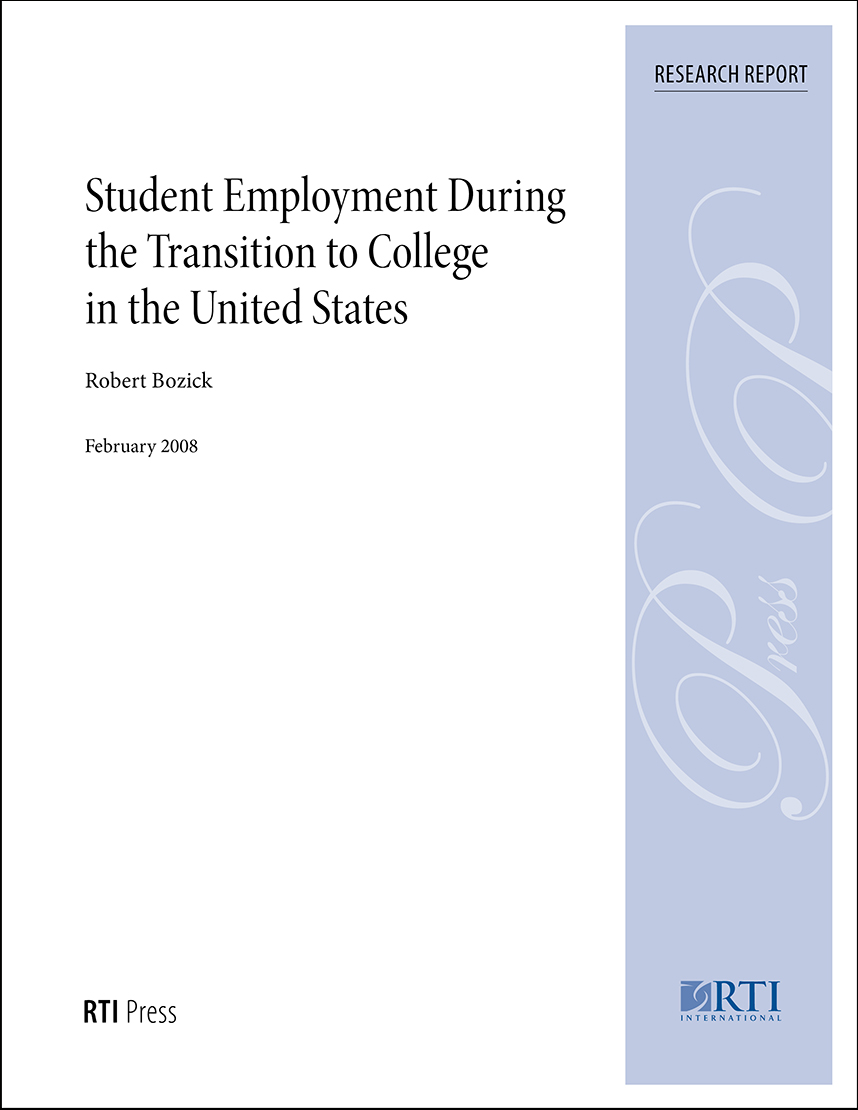 Contact
To contact an author or seek permission to use copyrighted content, contact our editorial team