An experimental evaluation of accuracy (2nd ed.)
By William H. Desvousges, F. Reed Johnson, Richard W. Dunford, Kevin J. Boyle, Sara P. Hudson, KN Wilson.
Open Access Peer Reviewed
Abstract
This second edition of Measuring Nonuse Damages Using Conjoint Valuation is essentially a reprint of a 1992 monograph that has been in steady demand since its original appearance. The RTI Press edition, which is intended to meet continued inquiries and requests for the monograph, contains a Foreword and a Preface to the second edition that put the original work into historical perspective. These studies of ways to value stated preferences, as applied then to the Exxon Valdez oil spill, continue to be a timely and still-rigorous examination of such methods; even with the passage of time and statistical advances from the past two decades, the conclusions and insights as to whether and how these techniques might still be employed in valuing use or nonuse losses from similar events remain valid.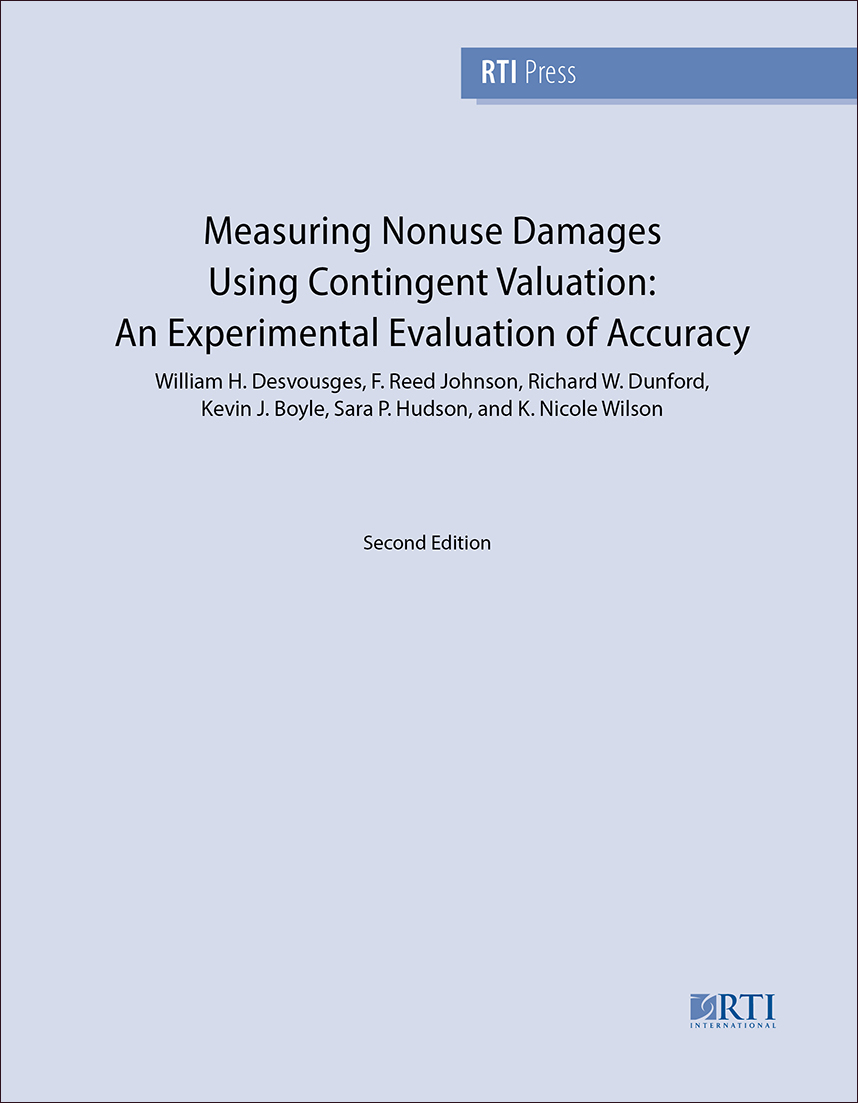 Keep Exploring
Contact
To contact an author or seek permission to use copyrighted content, contact our editorial team