Elements and issues of design
By Frank H. Healey, Luis Arturo Crouch.
Open Access Peer Reviewed
Abstract
As developing countries seek to improve the quality of their education systems, one approach they are considering is decentralization. But transforming a centralized system into one that is decentralized and high quality is a complex undertaking, one that requires, among other things, a coherent design. This report details an approach for creating a viable design for a high-quality decentralized education system—an approach that is premised on sound principles such as economies of scale, speed of transaction, and customer satisfaction, and which has "effective schools" as the focal point of the method.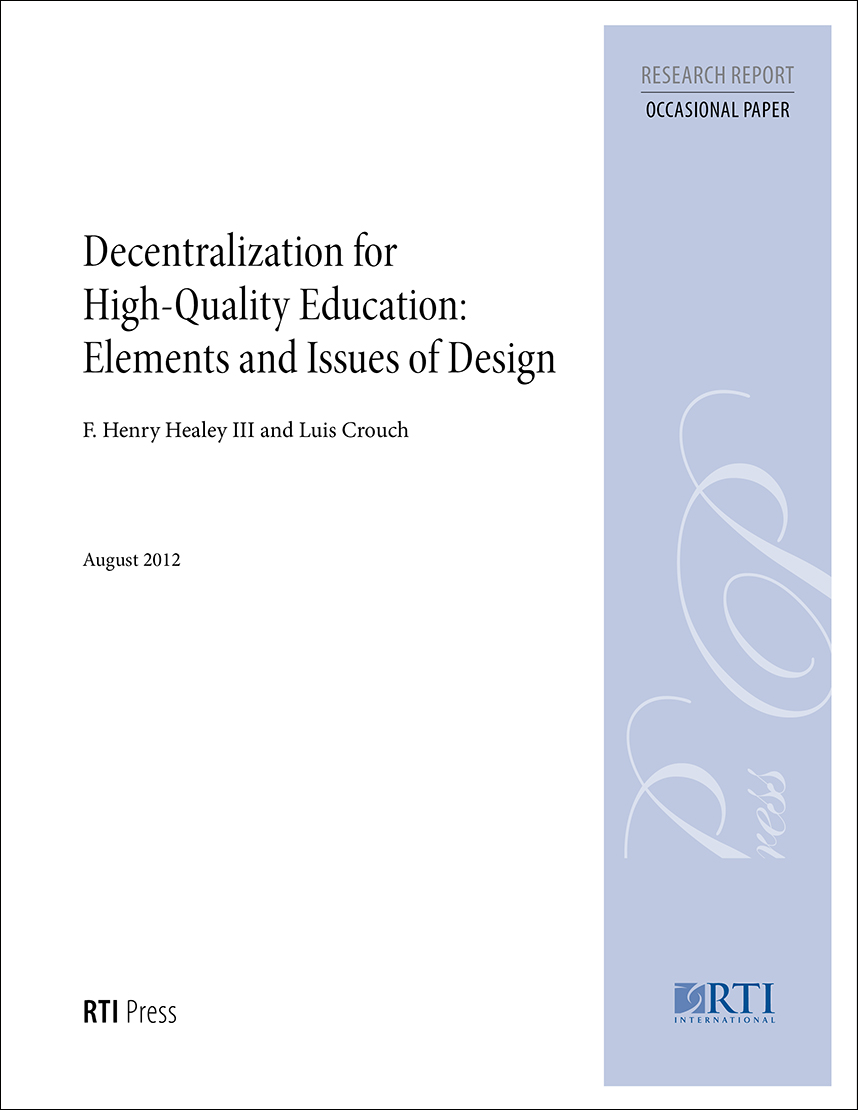 Contact
To contact an author or seek permission to use copyrighted content, contact our editorial team