An experiment in testing whether individuals choose a bed that leads to improved sleep
By Sean O. Hogan, JD Edinger, Gayle S. Bieler, AD Krystal.
Open Access Peer Reviewed
Abstract
A comfortable mattress is said to be an essential ingredient in a good night's sleep, but we have little understanding of the effects of sleep surface on sleep outcomes such as daytime drowsiness or energy. Most studies devoted to testing the effects of sleep surface on sleep have been hampered by methodological shortcomings; these include having small numbers of subjects and evaluating a narrow array of bedding systems. We hypothesized that motion and self-reported measures of sleep quality and outcomes would demonstrate that the optimal mattress would differ from person to person. We hypothesized that individuals would be able to select one mattress from among several under showroom circumstances that would lead to optimal rest. We find that optimal mattress firmness varies among individuals and is reflected, at least to a degree, by overnight motion. When allowed to test mattresses in a typical showroom experience, individuals choose a mattress that does not minimize overnight motion and maximize perceived sleep quality. This suggests that they may not be receiving the health benefits that come from optimal rest. Therefore, both manufacturers and sleep scientists could improve sleep outcomes by testing ways to help consumers select a mattress.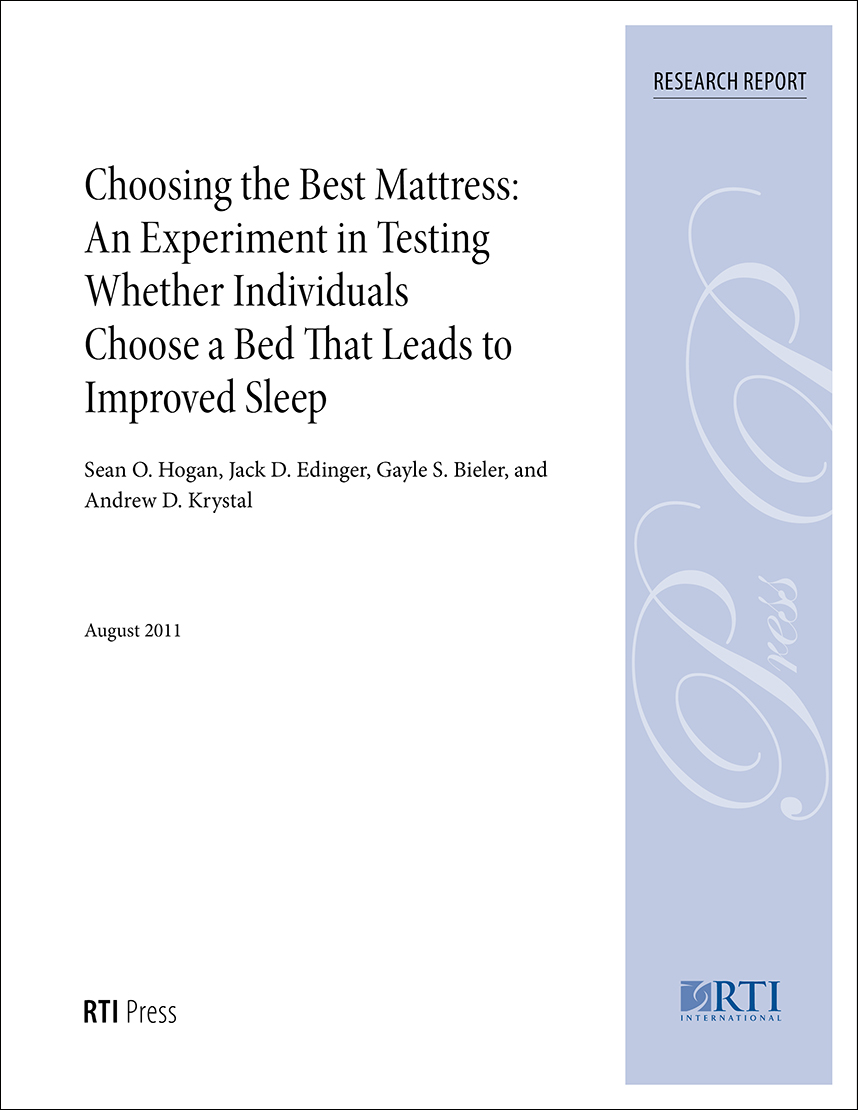 Contact
To contact an author or seek permission to use copyrighted content, contact our editorial team