By Deborah A. Gibbs, Sandra L Martin, Anjenette M. Clinton-Sherrod, Jennifer Leigh Hardison Walters, Ruby E. Johnson.
Open Access Peer Reviewed
Abstract
Attention to child maltreatment in the military has risen in recent years in response to greater focus on family well-being and evolving response to domestic violence. This research brief describes aspects of military life that may protect against risks for child maltreatment or increase such risks. Based on this evidence, we suggest a research agenda to inform prevention and intervention efforts.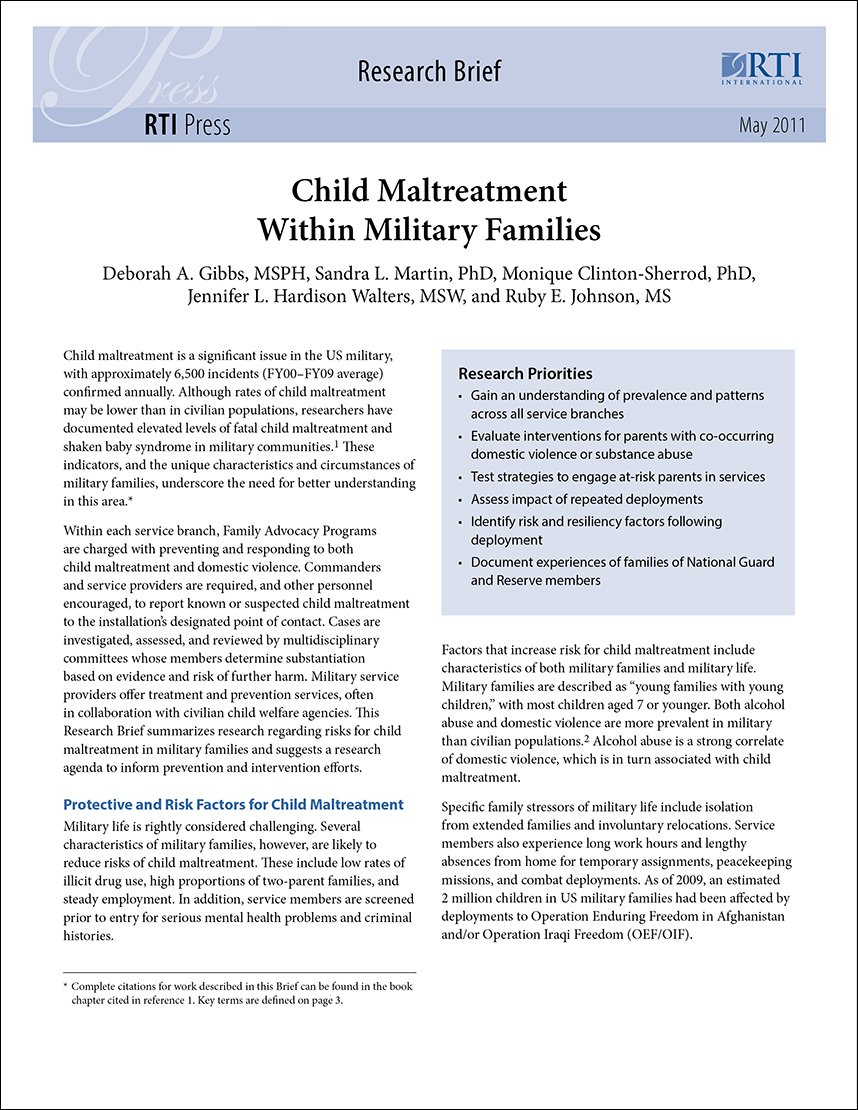 Contact
To contact an author or seek permission to use copyrighted content, contact our editorial team