By Myles F. Elledge, Sumal Nandasena, Michael J. Phillips, Vanessa E. Thornburg.
Open Access Peer Reviewed
Abstract
This research brief examines environmental health risk and biomass fuel stove use in Sri Lanka. For the majority of Sri Lankan households, biomass fuel is the main resource for cooking. These fuels are a major source of indoor air pollution (IAP). Sri Lanka's population demographic trends show both a large young population and a sizeable aging population, which is unusual in a lower income country. These factors suggest that IAP is a serious health risk for large segments of the population that are likely to be inside the home during biomass stove operation. IAP is a neglected public health issue in Sri Lanka from both the public perspective and the government policy perspective. Further research and analysis are needed to inform public health policy, advocacy, and targeted interventions.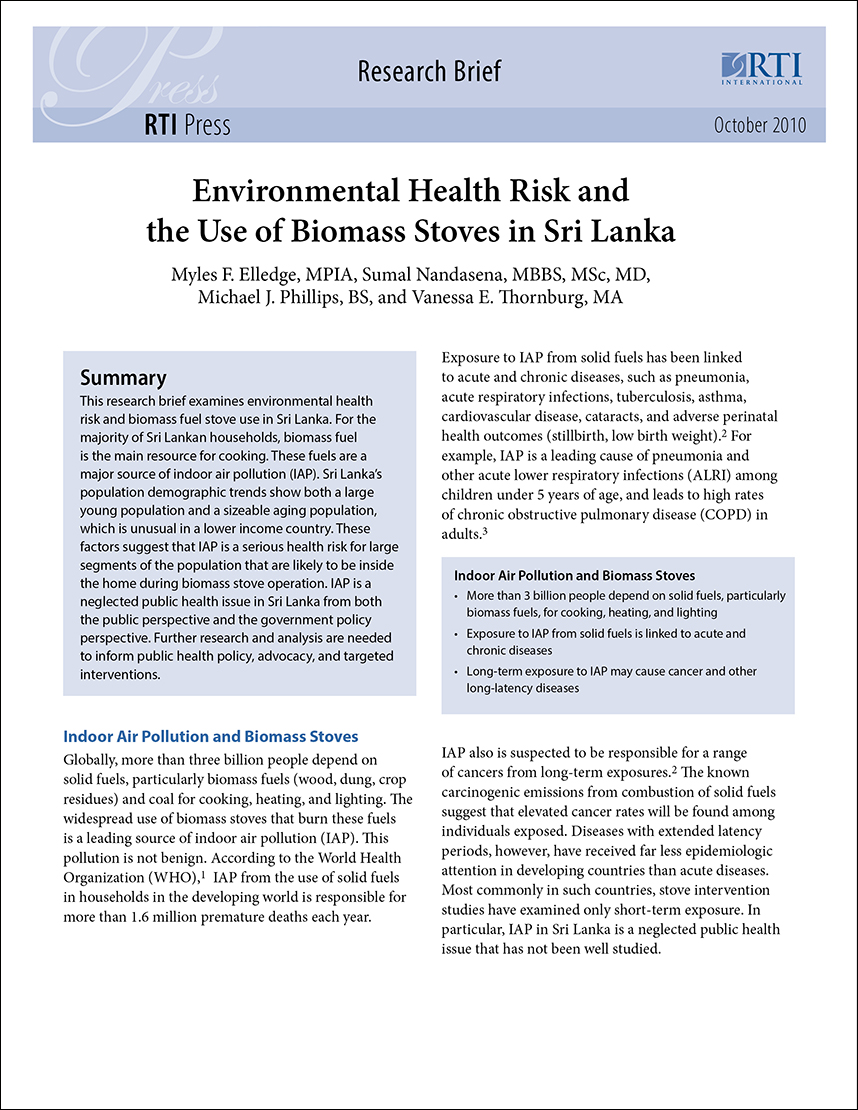 Contact
To contact an author or seek permission to use copyrighted content, contact our editorial team