By Miriam Aviva Hartmann, Suneeta Krishnan, Brent R. Rowe, A Hossain, Myles F. Elledge.
Open Access Peer Reviewed
Abstract
A growing body of evidence has begun to document the specific challenges women face when accessing and using sanitation facilities, and the resultant adverse impacts on their health, safety, and productivity. In this research brief, we summarize current evidence and identify gaps in research on urban Indian women's sanitation-related needs and constraints. We focus on women and girls' responses to (1) the design of sanitation systems, (2) the location of these systems, and (3) women's empowerment initiatives aimed at increasing new system implementation and adoption. We conclude by making the case for new research to improve our understanding of the association between gender and sanitation, support the development of gender-responsive designs, and evaluate the impacts of these designs on access, adoption, and longer term outcomes, including health, safety, productivity, and gender equity.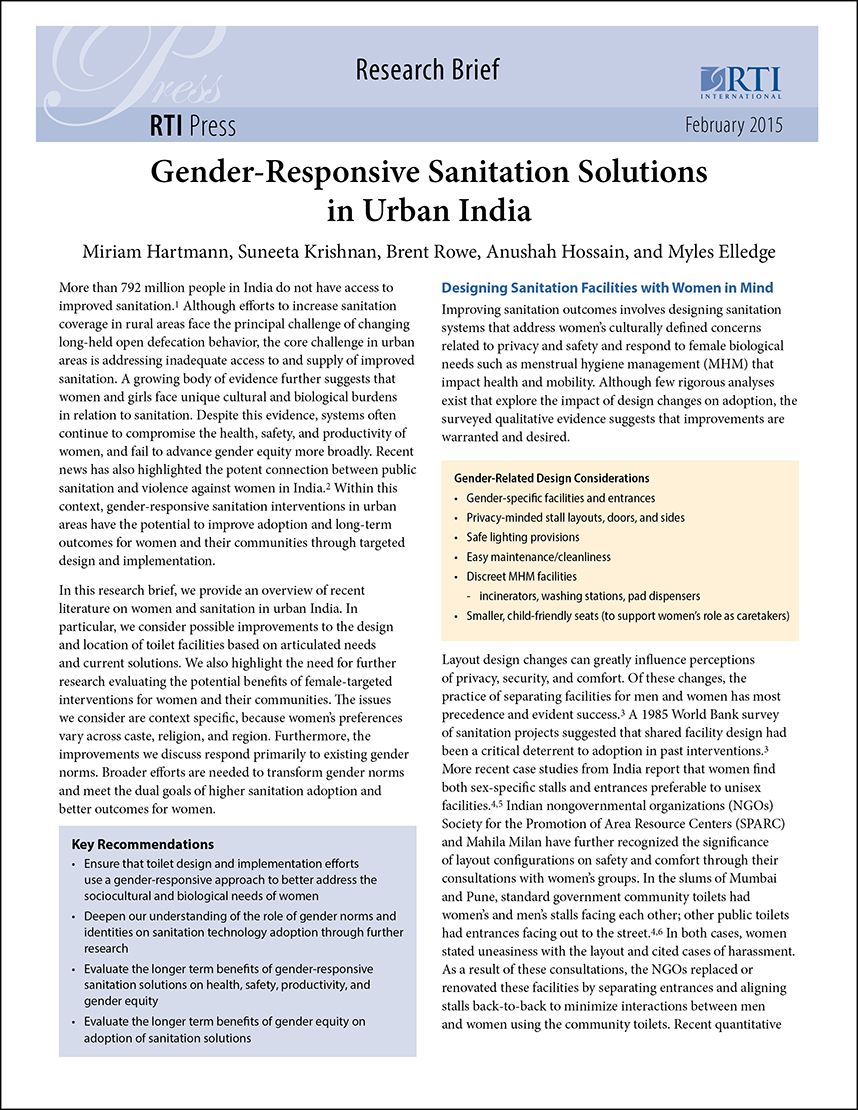 Contact
To contact an author or seek permission to use copyrighted content, contact our editorial team