By Willard E. Marsden, Aurelia Louise Fedenisn, Jennifer A. Greer, Jonathan D. Herstein, Maria K. Powers, John Mark Sampson, E. Ward Sax, Kristen AnnMary Vosburgh, Kevin F. Walsh, Bradford Blair Walters.
Open Access Peer Reviewed
Abstract
In response to the unprecedented Ebola outbreak in West Africa and its implications for global organizations, RTI International has developed a framework to guide the development of Ebola-related policies and procedures for institutions and companies. The framework, described in this policy brief, addresses broad issues related to travel, the worksite (in countries not directly involved in the Ebola outbreak), and communication. RTI used this framework to create organizational policies and procedures to deal with Ebola issues, based on guidelines from the Centers for Disease Control and Prevention.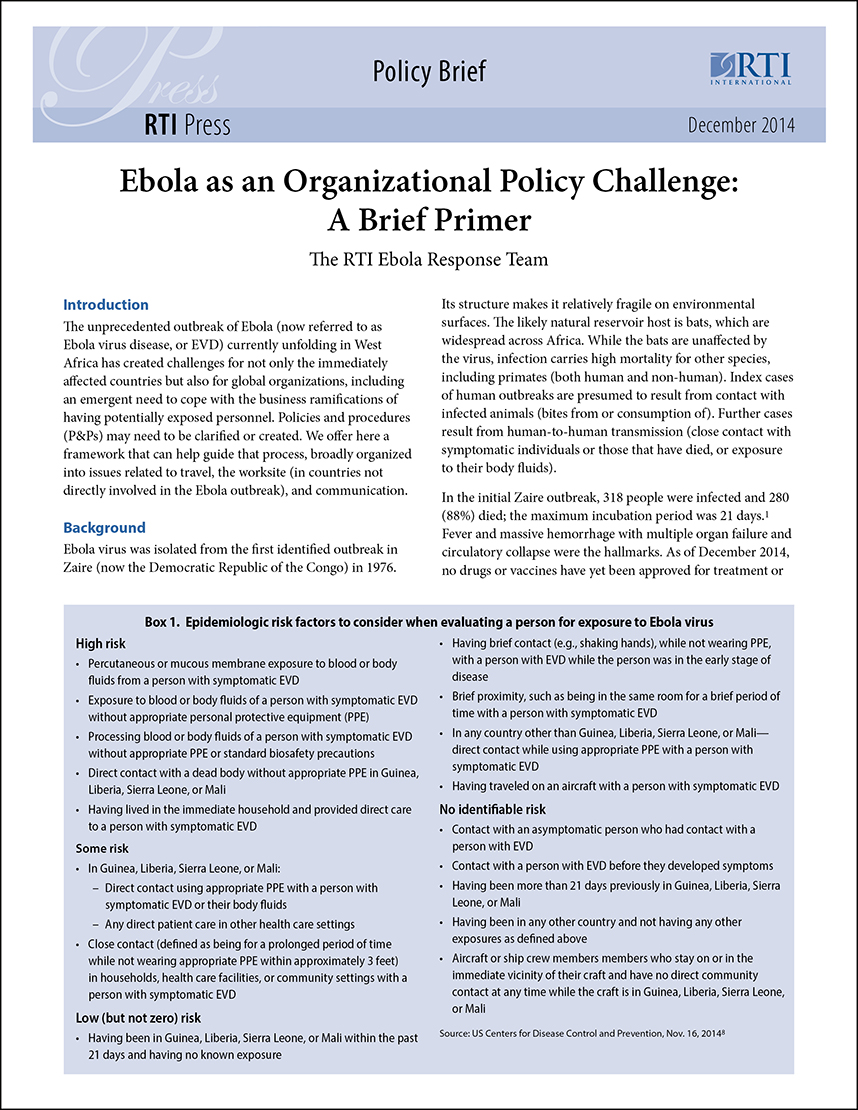 Contact
To contact an author or seek permission to use copyrighted content, contact our editorial team