By Lisa M. Lines, Noha Ashraf Sherif, Joshua M. Wiener.
Open Access Peer Reviewed
Abstract
This study reviews the published literature on racial and ethnic disparities among people with Alzheimer's disease (AD) and related dementias in the United States. To identify relevant studies, we searched electronic sources for peer-reviewed journal articles and unpublished research reports that were published through July 2014; related to the AD population and their caregivers; and provided evidence of racial and ethnic disparities, discussed reasons for disparities, or described interventions to address disparities. The literature shows consistent and adverse disparities among blacks and Hispanics compared with non-Hispanic whites concerning AD, including the disease's prevalence and incidence, mortality, participation in clinical trials, use of medications and other interventions, use of long-term services and supports, health care expenditures, quality of care, and caregiving. The literature suggests numerous underlying causes, including factors related to measurement of the disease, genetics, socioeconomic factors, cultural differences, lack of culturally competent clinicians, and discrimination. Although these disparities are well known, little is known about the effectiveness of various strategies, such as cultural competence training, to address these differences, and very few studies evaluate possible interventions.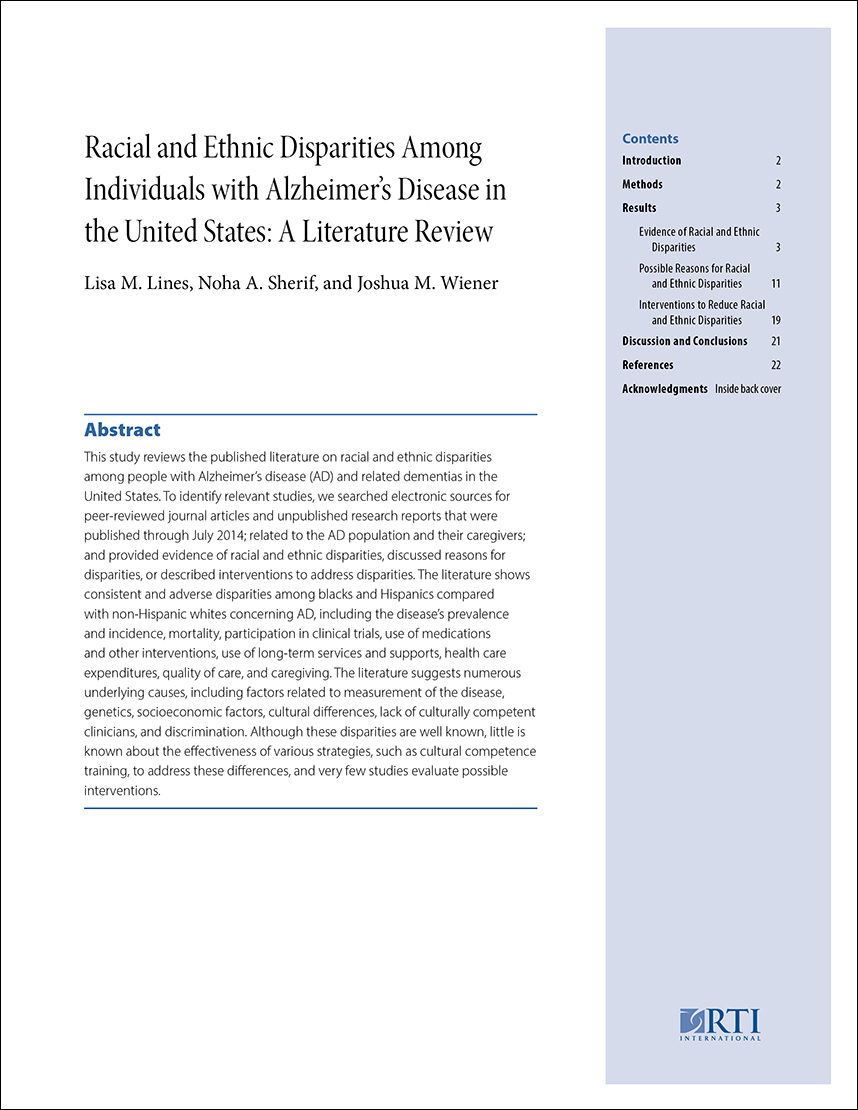 Contact
To contact an author or seek permission to use copyrighted content, contact our editorial team