By Jeremy W. Bray, EL Kelly, LB Hammer, DM Almeida, JW Dearing, RB King, OM Buxton.
Open Access Peer Reviewed
Abstract
To support the efforts of workplaces and policymakers to improve the health of employees and their families, the National Institutes of Health and the Centers for Disease Control and Prevention formed the Work, Family & Health Network (WFHN). WFHN is conducting an innovative, multisite study that includes an effectiveness study to assess intervention effects on employees, families and managers; a daily diary study to examine effects on family functioning and daily stress; a process study to understand how the intervention is implemented; and translational research to understand how best to share the study results. This paper presents a high-level description of the study's design and methods. It also explains changes made during the course of the field study, and the research team's approach to adhere to design principles rather than to specific design elements and methods. The WFHN study will provide information about how interventions affect productivity, turnover, and workplace costs. The findings will also inform effective work-family policies and interventions, thereby improving the lives of millions of American workers and their families.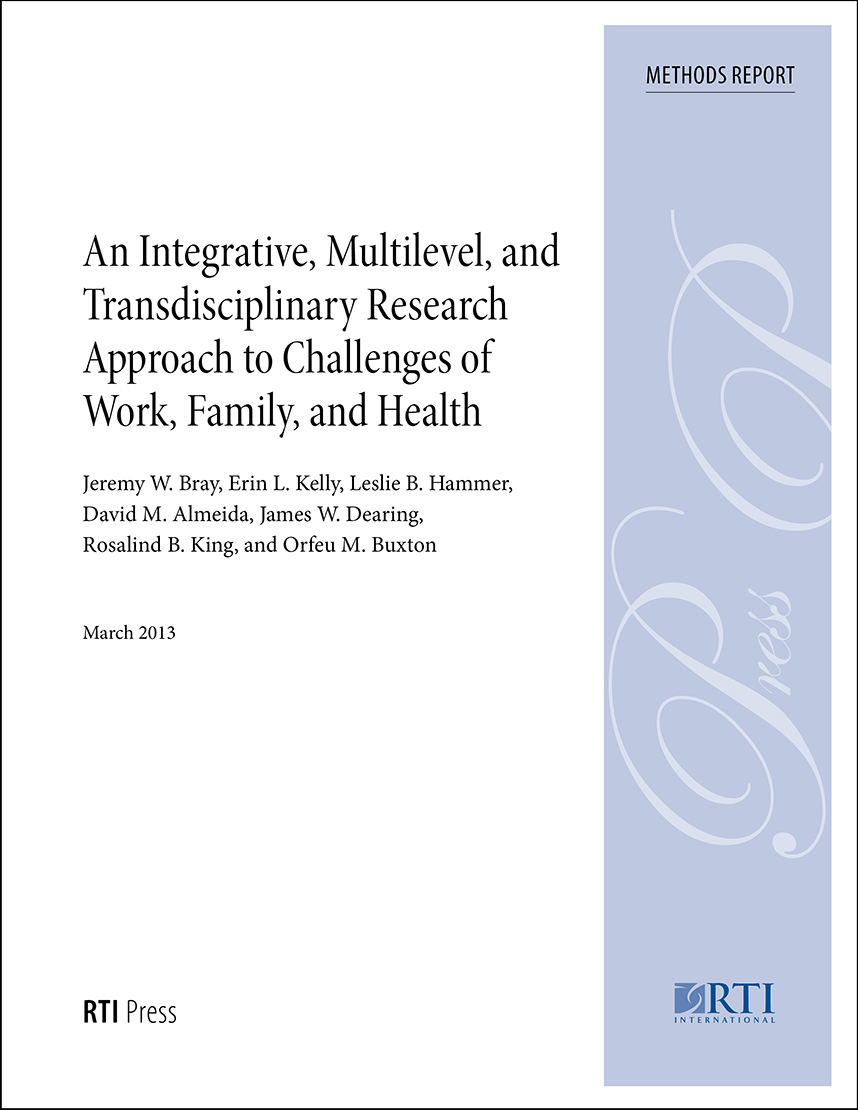 Keep Exploring
Contact
To contact an author or seek permission to use copyrighted content, contact our editorial team