By Diana Hanna Fishbein Launse.
Open Access Peer Reviewed
Abstract
This research brief highlights the relevance and utility of promoting a transdisciplinary translational model as the foundation for the next generation of research on substance abuse. This model is based on research teams with investigators from multiple disciplines—from the basic sciences to applied research and practice. Their goal will be to match psychosocial programs to the social, environmental, psychological, and biological attributes of individuals and groups, resulting in tailored, targeted interventions. Investment in this line of research has the potential to advance the field of substance abuse and lead to significant advancements in the prevention of the global substance abuse problem.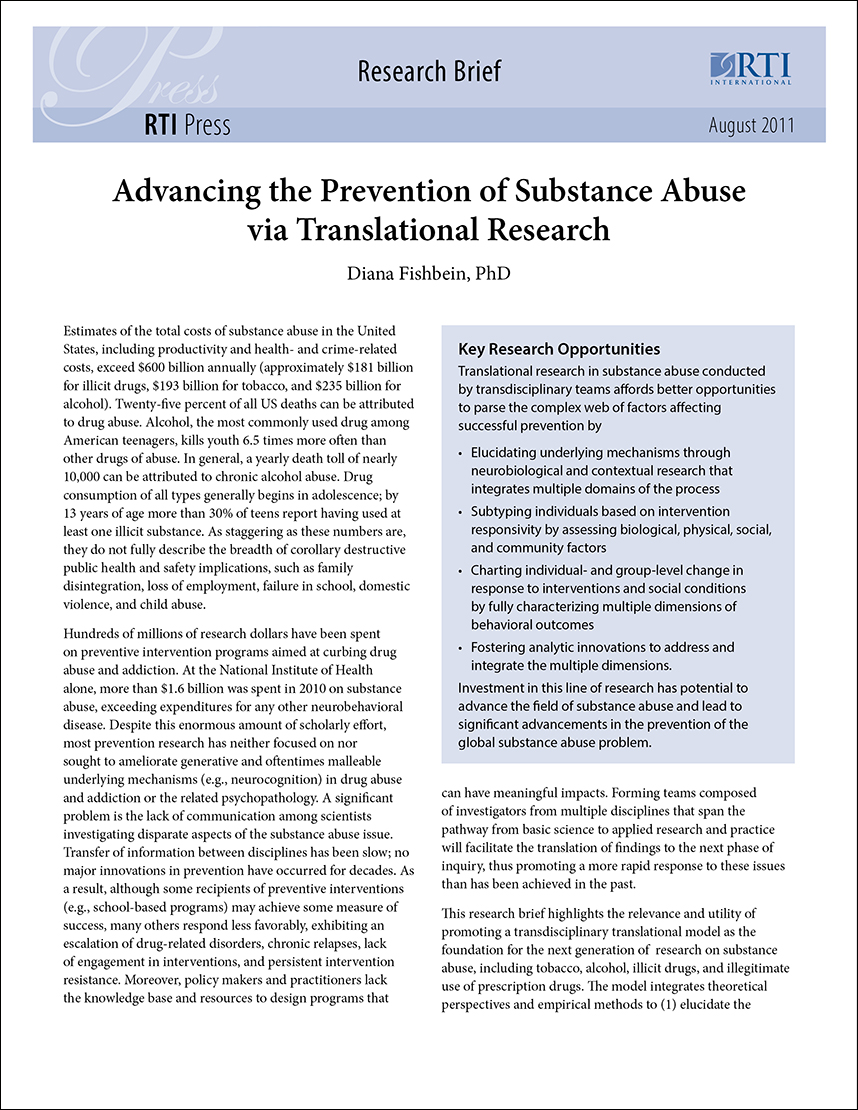 Contact
To contact an author or seek permission to use copyrighted content, contact our editorial team