Metrics will allow states to track effectiveness of each stage of treatment to enhance system performance and save lives

RESEARCH TRIANGLE PARK, N.C. — Successfully combatting the opioid epidemic requires equitable access to quality opioid use disorder (OUD) treatment. However, there is a lack of data on the state level available to measure OUD care from diagnosis through recovery: only one third of states publicly report metrics related to OUD treatment. To better track how well current OUD treatment systems work, a new implementation toolkit has been released to help state policymakers and data analysts adopt core OUD treatment measures.
The toolkit, authored by Tami L. Mark, Ph.D., in collaboration with The Pew Charitable Trusts, includes:
A checklist of activities to implement and use core measures.
Detailed information about each metric, including how the measure is produced, the data sources needed to create them, and the organizations responsible for updating the metrics.
Ways the measures can be used to identify inequities in access and use of OUD treatment by ethnicity, race, geography, and more.
"Understanding how treatment systems are performing, and being able to track that performance over time, will help policymakers make informed decisions on how they can improve quality and equitable access to OUD care," said Dr. Mark, an RTI Distinguished Fellow and co-author of the toolkit. "Adopting these core measures will help states improve their OUD policies, programs, and practices."
The core OUD measures were identified by an expert panel convened by Pew and follow the "cascade of care" framework, which has been successfully applied to manage hepatitis C, HIV/AIDS, diabetes, and other chronic diseases worldwide—. It includes tracking data from the initial diagnosis of OUD through treatment, retention in treatment, and recovery. The core measures, and the corresponding stage of the cascade they belong to, are highlighted in the table below.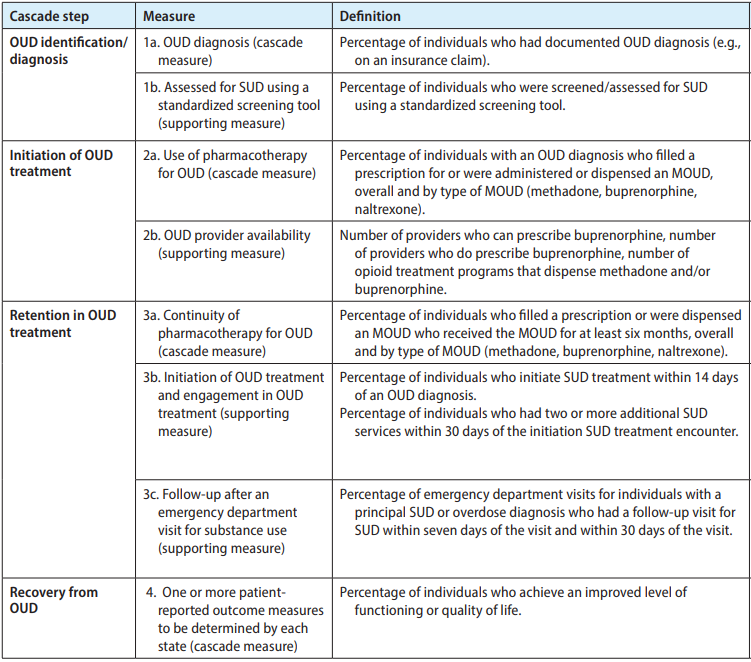 Table 1: The Core OUD Treatment Measures for States
By applying these metrics, states can see which aspects of their OUD treatment programs are working well and which need greater resources and attention.
The toolkit, which is publicly available, also includes resources for engaging communities and people with OUD to help identify who will be included, how to build and keep trust, and how they can help interpret and act on the core metrics to improve adoption.
Learn more about how the core OUD treatment measures were selected