Newsroom
EPA holds roundtable to mark opening of RTI International's Environmental Justice Thriving Communities Technical Assistance Center
RTI is partnering with eight universities across the Southeast to provide technical assistance and capacity building resources those most in need

DURHAM, N.C — Researchers at RTI International, a nonprofit research institute, joined local, state and federal leaders at a roundtable on North Carolina Central University's campus to mark the opening of the Region 4 Environmental Justice Thriving Communities Technical Assistance Center (EJ TC TAC).
RTI is among the 16 organizations selected by EPA, in partnership with the U.S. Department of Energy, that will receive $177 million to help underserved and overburdened communities across the country. RTI's grant of $10 million will help community-based organizations throughout the Southeast access funding from the Investing in American agenda.
To accomplish this goal, RTI is partnering with eight universities across the Southeast: Alabama A&M University, Florida A&M University, Jackson State University, North Carolina Central University, University of Georgia, University of Kentucky, University of Memphis and University of South Carolina.
"We are here today as partners because of our shared values and purpose," said Amy Roussel, RTI International executive vice president. "We are thrilled to be part of this effort to support communities and individuals to lift up their voices, lift up their stories, connect them with resources and work together for environmental justice across our region."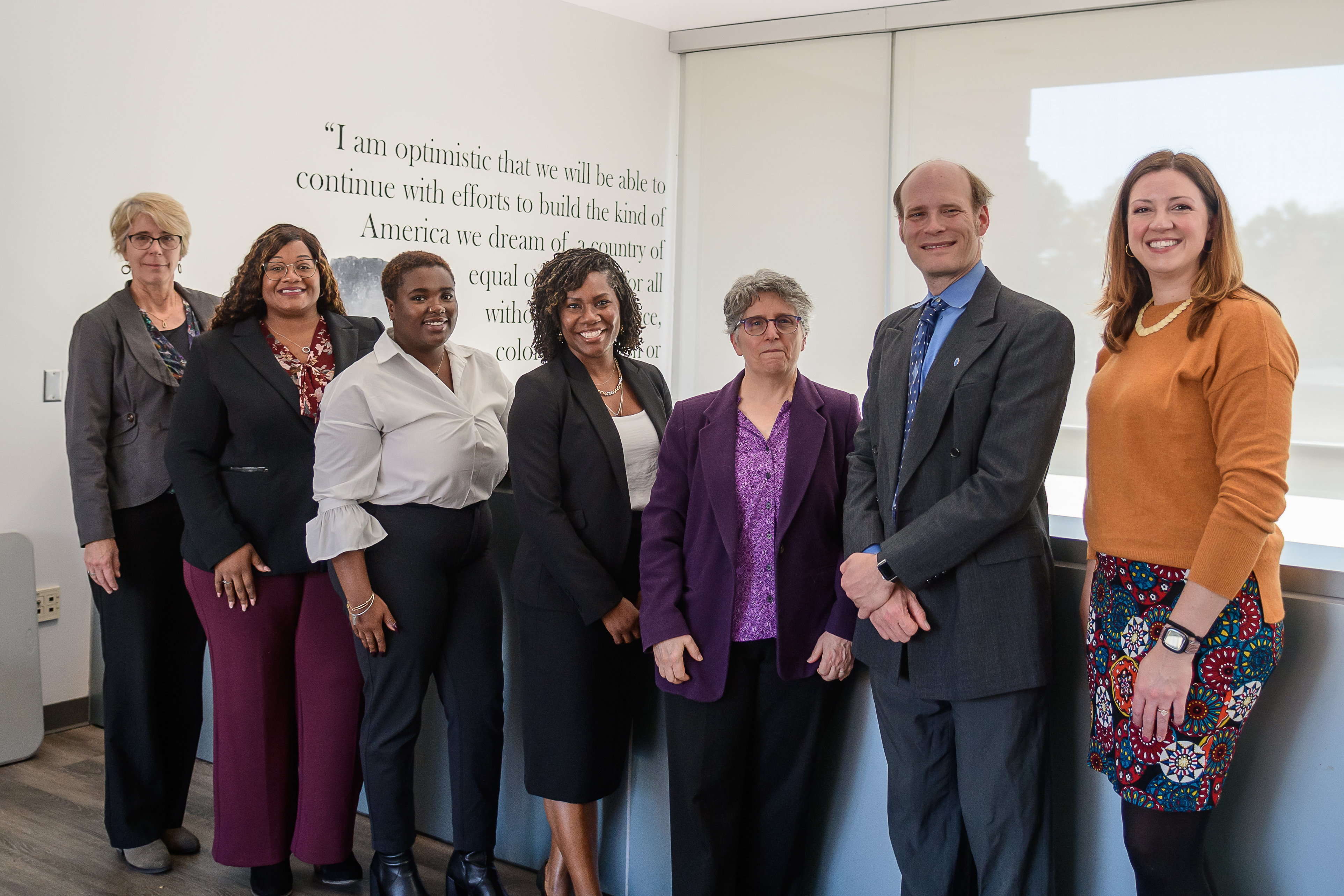 The RTI TC TAC team
"North Carolina Central University takes great pride in its role as the university lead for the Resource For Assistance and Community Training – Region 4 (REACT4EJ) Center in the state of North Carolina," said Undi Hoffler, Ph.D., distinguished health equity researcher and director of NCCU's Research Compliance and Technology Transfer office. "In collaboration with RTI International and seven other prestigious southeastern universities, our mission at NCCU is clear: to empower community-based organizations with exceptional resources to remove barriers that hinder equitable protection from environmental and health hazards. We are committed to a future where no one is left behind in the pursuit of environmental justice."
The EJ TCTAC program is part of the Federal Interagency Thriving Communities Network that is working towards a holistic government-wide framework for providing technical assistance and capacity building resources those most in need to improve and foster thriving communities throughout the country. The program will ensure that 40% of the benefits of certain federal investments flow to disadvantaged communities.
Community leaders and other interested parties can contact the Region 4 EJ TCTAC by calling 866-309-4559 or visiting www.react4ej.org.
Learn more about the selectees, their partners, and the EJ TCTAC program
Media Info
To request an interview, contact our Media Relations team.