A publicly available tool for assessing six domains of patient-centered communication
More than 1 million Americans are diagnosed with cancer each year. When faced with a cancer diagnosis, patients are often emotionally distressed and feel uncertain about their future. In addition, they must learn to deal with multiple health care professionals and complex treatments such as surgery, radiation, and chemotherapy. To navigate the course of cancer care, patients must be able to talk with doctors in a way that helps them understand choices for cancer treatment and cope with this serious disease.   
To best serve patients and achieve this goal, doctors must take a patient-centered approach that considers the patient's needs and values, builds a strong relationship, and involves the patient in care decisions. Such an approach is known as patient-centered communication (PCC). PCC can help patients handle the emotional impact of the diagnosis, make sense of complex medical information, manage side effects and symptoms, make decisions about their care, deal with uncertainties, and adopt health-promoting behaviors.
Researchers have found a link between PCC and greater patient satisfaction, treatment adherence, and quality of life. Through continued review of PCC practices, researchers and practitioners can identify gaps in the quality of PCC and use that knowledge to improve interventions to help health care professionals communicate better with their patients.
Expanding What We Know about Patient-Centered Communication in Cancer Care
The burden of cancer demands that we understand and optimize how patients, families, and health care professionals communicate. But previous measures of patient–clinician communication have been limited by a lack of theoretical foundation and reduced scope. To address these gaps and measure PCC quality, RTI and our partners from the University of North Carolina at Chapel Hill and the patient advocacy group Fight Colorectal Cancer designed the Patient-Centered Communication in Cancer Care (PCC-Ca) instrument.
Available for public use, the PCC-Ca instrument is a tool for intervention research, national and regional population surveillance, and health care quality monitoring and assessment. The tool helps researchers determine whether and how improvements in PCC translate into better health outcomes by assessing how well health care professionals are communicating with their patients in six separate domains.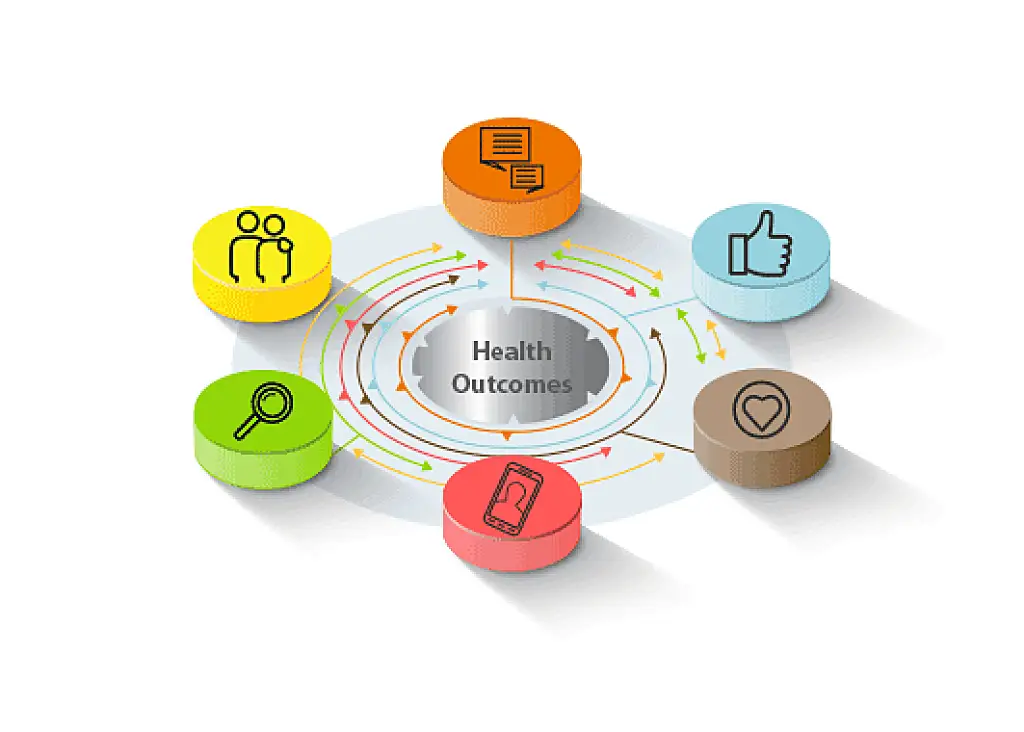 Combining Multidisciplinary Expertise, Qualitative Research, and Psychometric Analysis
To develop the PCC-Ca, we assembled a team of experts in health communication, cancer care, patient advocacy, psychometrics, and clinical medicine. Our team reviewed the literature to inform the development of an initial set of questions and conducted cognitive interviews with cancer patients to refine those questions. We fielded the survey items with 501 patients drawn from a statewide registry of cancer patients and conducted extensive psychometric analyses to develop a 36-item long form and a 6-item short form of the instrument. 
Publicly Available Tool for Researchers and Practitioners
Health care organizations, researchers, and practitioners can use the PCC-Ca for a variety of purposes, including evaluating interventions designed to improve PCC. The instrument can also be self-administered using a paper- or web-based survey. And the companion user guide provides scoring instructions, suggested uses, and other helpful information. 
The PCC-Ca team is excited to share this publicly-available, easy-to-use-tool with the hope of improving patient-physician communication, and ultimately health outcomes for people battling cancer.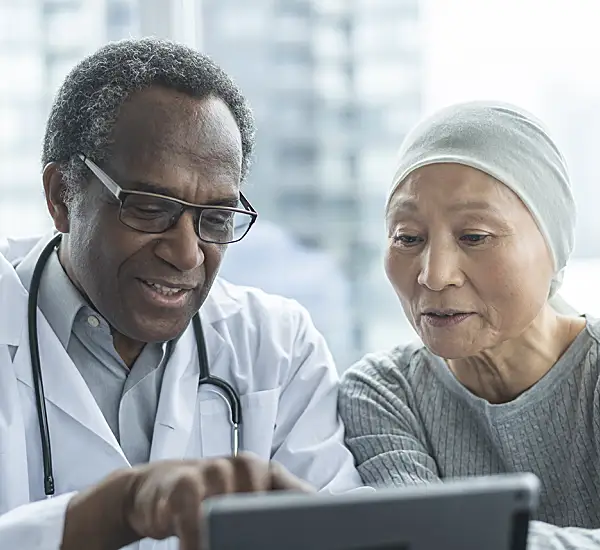 Patient-Centered Communication in Cancer Care
Access the PCC-Ca Instrument
The PCC-Ca is now available in Spanish to support research about the communication experiences of Spanish-speaking patients. The PCC-Ca team is excited to share this publicly-available, easy-to-use-tool with the hope of improving patient-physician communication, and ultimately health outcomes for people battling cancer.
A cancer patient smiles at her doctor.
Advancing Patient-Centered Communication Care: A Toolkit for Researchers and Practitioners
This toolkit offers practical approaches to measuring PCC for purposes of quality assessment and improvement, monitoring and surveillance, and research. The toolkit is intended for researchers, evaluators, and professionals who play a role in assessment and quality improvement in cancer care (e.g., quality improvement, training, and clinical leadership).
Clients
Patient-Centered Outcomes Research Institute
National Cancer Institute
Partners
Fight Colorectal Cancer
University of North Carolina at Chapel Hill (past partner)
Bryce Reeve, Director, Center for Health Measurement, Duke University School of Medicine (consultant)
Richard Street, Professor, Department of Communication, Texas A&M University (consultant)
Download the Tool and Learn More