RTI International's Social Policy, Health and Economics Research (SPHERE) Unit recognizes the following staff members who have taken on new project leadership roles between January and June 2019.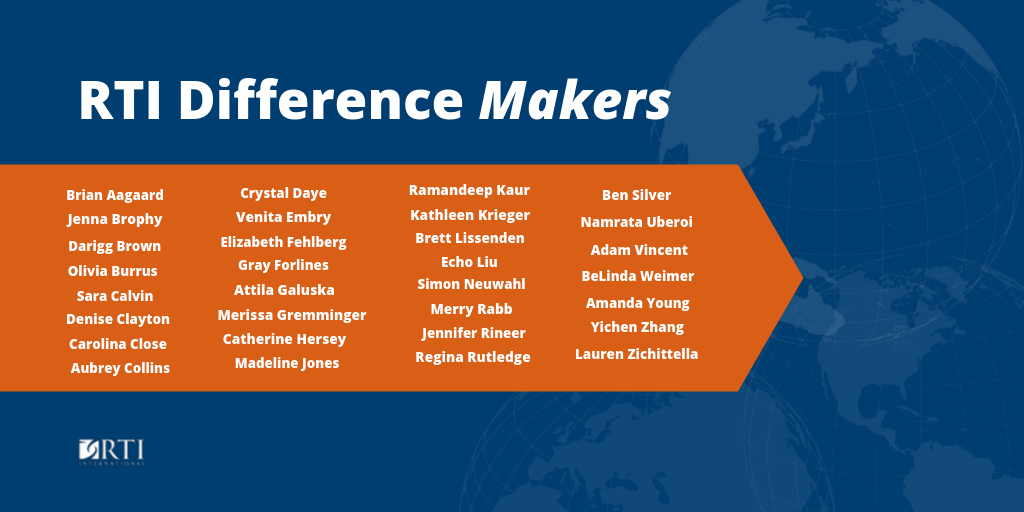 "Learning and growing are essential to who we are as an organization," said Amy Roussel, SPHERE Senior Vice President. "I'm proud of these individuals' growth and development, and excited to learn where they will lead us in the future."
SPHERE acknowledges these staff members for their continued effort to develop and grow their skills. Each staff member nominated is making a difference by:
bringing new ideas, solutions, and approaches to complex problems and ongoing challenges,
mentoring staff to grow individual talents and team performance, and
creating an environment that fosters staff collaboration.
"When you serve as an individual contributor you take your part and often put your blinders on and focus in," said nominee BeLinda Weimer. "When you serve in a leadership role, you can't do that. You have to see how all the parts work together."
SPHERE's new leaders are already providing guidance to future leaders, such as Lauren Zichittella, who encourages future leaders to "Be proactive." Darigg Brown reminds future leaders that "listening and observing rather than just talking" is important in a leadership position.
Congratulations to all RTI SPHERE staff who took on new project roles between January and June 2019!