Events
Webinar: Implementing Telehealth in Jails
In collaboration with the Bureau of Justice Assistance (BJA) and the Institute for Intergovernmental Research, RTI International and the Center for Behavioral Health and Justice will lead a webinar supporting BJA's Comprehensive Opioid, Stimulant, and Substance Abuse Program (COSSAP). RTI is one of seven BJA-funded training and technical assistance providers for COSSAP.
This webinar covers the fundamentals of telehealth and the experience of implementing telehealth in a correctional setting to support and facilitate physical health, mental health, and substance use treatment. Implementing telehealth in jails is a crucial next step in providing treatment to individuals in the criminal justice system.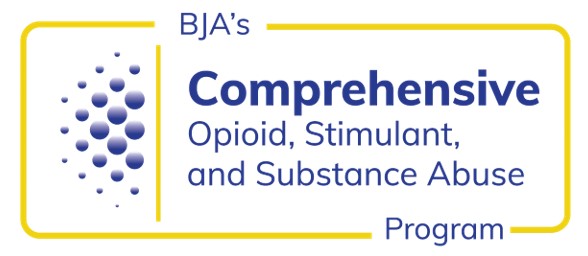 With the high cost of transfers, workforce challenges and the need for specialty care, providing care in the criminal justice system is challenging. Some research has estimated that approximately 65% of the United States prison population have an active substance use disorder (SUD). It is also well documented that treatment during and after incarceration should include a broad range of services including medication, behavioral therapy, and wrap around services. Telehealth can be used to augment the workforce and augment existing services.  During this webinar, participants can learn more about the essential elements of developing effective telehealth programs as well as lessons learned from a telehealth program in a few Michigan jails.
Our presenters have extensive knowledge in developing, implementing, and evaluating telehealth programs for identification and management of with substance use disorders.
Saira Haque, PhD, Senior Health Informaticist and Virtual Care Portfolio Leader, RTI International
Grant Victor, PhD, Researcher, Center for Behavioral Health and Justice, Wayne State University
Learning Objectives:
Define what telehealth is and how to execute it in jails. 
Discuss the key components of effective telehealth in jails.
Review the lessons learned implementing telehealth in jails. 
Area of Focus: Promote Public Safety and Support Access to Treatment and Recovery Services in the Criminal Justice System
RTI's COSSAP project is led by Kevin J. Strom, who also leads RTI's Center for Policing Research and Investigative Science.
This project was supported by Grant No. 2017-AR-BX-K003 awarded by the Bureau of Justice Assistance. The Bureau of Justice Assistance is a component of the Department of Justice's Office of Justice Programs, which also includes the Bureau of Justice Statistics, the National Institute of Justice, the Office of Juvenile Justice and Delinquency Prevention, the Office for Victims of Crime, and the Office of Sex Offender Sentencing, Monitoring, Apprehending, Registering, and Tracking (SMART). Points of view or opinions are those of the presenters and do not necessarily represent the official position or policies of the U.S. Department of Justice.