To arrange an interview, please contact RTI News at news@rti.org
Gender-Specific Risks: Wendee Wechsberg, PhD
Wendee Wechsberg, Director of RTI International's Global Gender Center, is available to comment on the potential risks vulnerable populations—specifically women—may face throughout the COVID-19 pandemic.
Justice System, Intimate Partner Violence: Tasseli McKay, MPH
Tasseli McKay examines domestic violence in marginalized communities and relationships. Findings from her recent study evaluates instances of domestic violence following a male partner's return from incarceration. These results are applicable to the impending release of incarcerated individuals in light of COVID-19.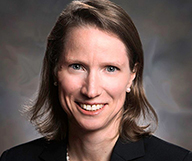 Epidemiology: Pia MacDonald, PhD
Pia MacDonald, Epidemiologist and Senior Research Director of Public Health, is using her experience from past pandemics to track the potential spread and impact of the COVID-19 pandemic. Dr. MacDonald's work focuses on strengthening countries' capacities to prevent, detect, and respond to disease outbreaks in compliance with the International Health Regulations.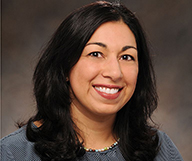 Telehealth: Saira Haque, PhD
Saira Haque is a Senior Health Informaticist and the Director of Telehealth Research at RTI International. Dr. Haque is available for interviews regarding telehealth and technology. She has recently written two blogs for the peer-reviewed journal Medical Care on using telehealth to combat COVID-19.
Misinformation: Brian Southwell, PhD
Brian Southwell is an expert on how misinformation spreads. Dr. Southwell's work in this area includes examining what constitutes misinformation, how it spreads, and how best to counter it.