Lessons learned from designing and implementing a web-based data management system for a multisite longitudinal intervention study
Abstract
In epidemiologic research, effective tools for study management improve data quality, staff/time efficiency, and cost-effectiveness and strengthen study outcomes. The Web-based data management system (DMS) is a relatively new technology in epidemiologic research which provides significant benefits of these kinds. This paper addresses the design, technical implementation, and field experiences of using a Web-based DMS for the GirlTalk for Teen Moms Study, conducted as part of the NIH-DC Initiative to Reduce Infant Mortality in Minority Populations in Washington, DC (the NIH-DC Initiative).
RTI developed a Web-based DMS for the GirlTalk study to assist field staff from multiple sites in efficiently managing participant activities and data collection for this multiple component, multisite longitudinal study. The GirlTalk DMS monitors all activities for screening, recruitment, enrollment, in-depth interviews, randomization, interventions, repeated measures, outcomes, adverse events, and follow-up activities for each participant over the course of her 2-year enrollment in the study. Field staff from multiple sites use the DMS to manage more than 100 possible activities with a complex series of dependencies between activities that lead from one activity to the next.
We compare the features of the Web-based DMS used for GirlTalk with those of a personal computer (PC)-based DMS used previously by this research group. Our comparison presents the efficiencies obtained, including real-time data access, simplified software management, data security, and anytime/anywhere access for all users. We outline cost considerations for the Web-based DMS versus the PC-based system in terms of study size, study duration, number of sites, and technical infrastructure. We illustrate several features of the DMS, including the role-based menu, events tracking, appointment scheduling, shared calendars, report generation, access to study documents, and uploading of data files to RTI International secure servers. Finally, we compare the value of the Web-based tool versus the PC-based tool for study management.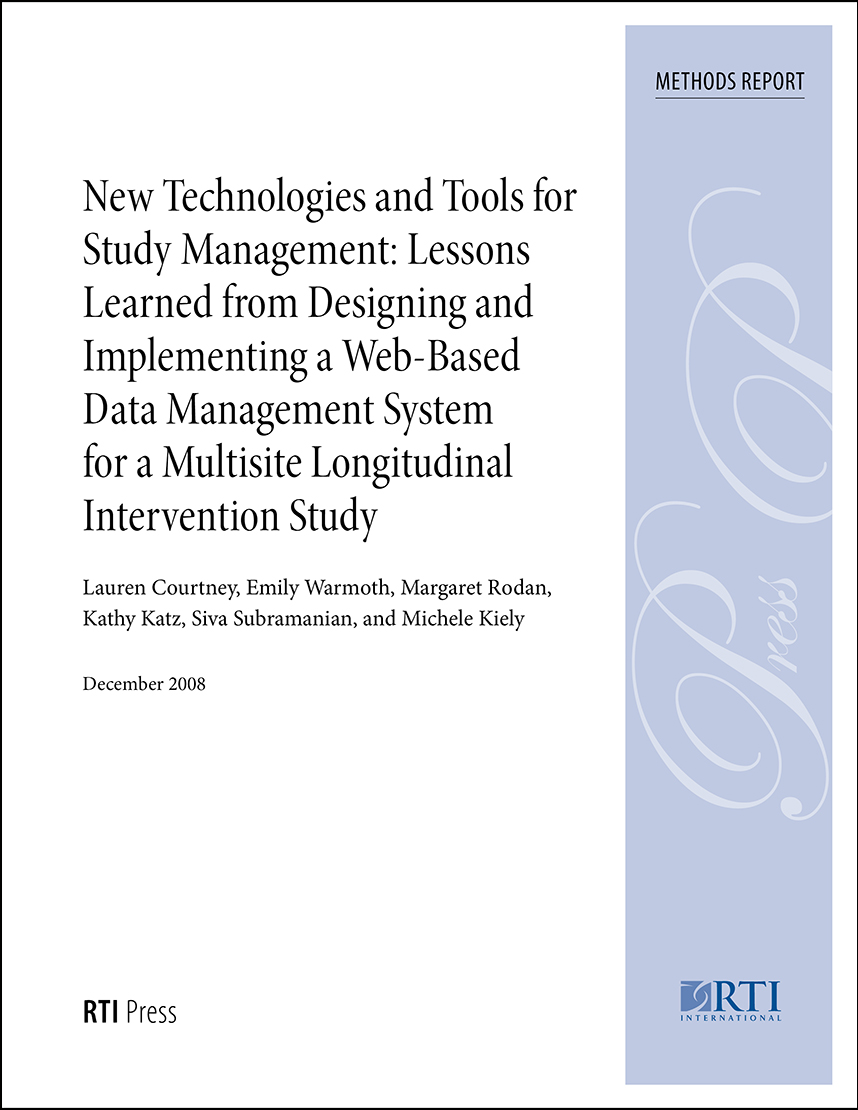 Contact
To contact an author or seek permission to use copyrighted content, contact our editorial team