By Matthew M. Strobl, Brian G. Southwell, Jason Scott Norman, Lauren A. McCormack, Paul A. Pulliam.
Open Access Peer Reviewed
Abstract
We propose a research agenda for the application of social science methods to enhance the understanding of the public's relationship with shale gas. We summarize the history of shale gas usage and the recent increase in its prominence as a source of energy, as well as some of the relevant policy and media issues which have been discussed. We identify questions for study regarding the public's knowledge, attitudes, and behaviors (KABs) related to shale gas. An increased understanding of these KABs will help to clarify options for public policy and may identify other energy-related public perception issues requiring additional study. An example of a possible research direction we consider is the extent to which the public has grasped a link between the use of shale gas and the resulting personal environmental and economic costs or benefits. We discuss theoretical considerations that can inform a research agenda, including constructs from psychological and behavioral theory. We discuss next steps aimed at developing a research agenda that can help provide statistically reliable estimates as well as in-depth context of KABs about shale gas. We identify priorities as the field moves forward: transparency, evidence-based decision making, clear communication, and civic engagement.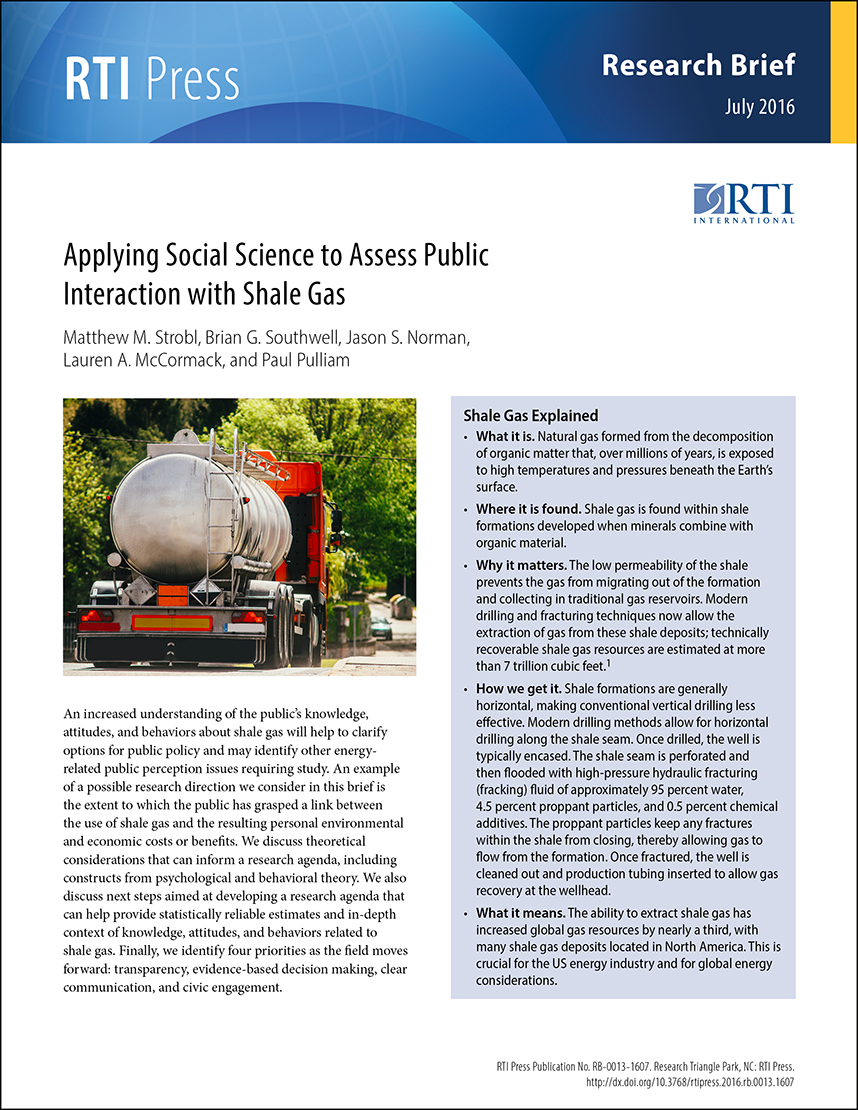 Contact
To contact an author or seek permission to use copyrighted content, contact our editorial team