Global guidelines and national policies for indoor air quality [2013 update]
By Myles F. Elledge.
Open Access Peer Reviewed
Abstract
Indoor air pollution from biomass cooking is a significant contributor to the global burden of disease. To date there is a lack of global guidance on household energy use and health, and there are few national-scale cookstove programs. Where large-scale programming has existed, national cookstove programs have placed emphasis on energy and environment as the most common rationale for these national initiatives. The health dimension of the cookstoves issue has been underrepresented even though indoor air pollution concentrations in developing countries are known to be far above existing World Health Organization air quality guidelines. New global guidelines linking health risks and household energy use are important to drive national indoor air quality policies and cookstoves interventions to place a higher priority on addressing health dimensions and to deliver broader co-benefits.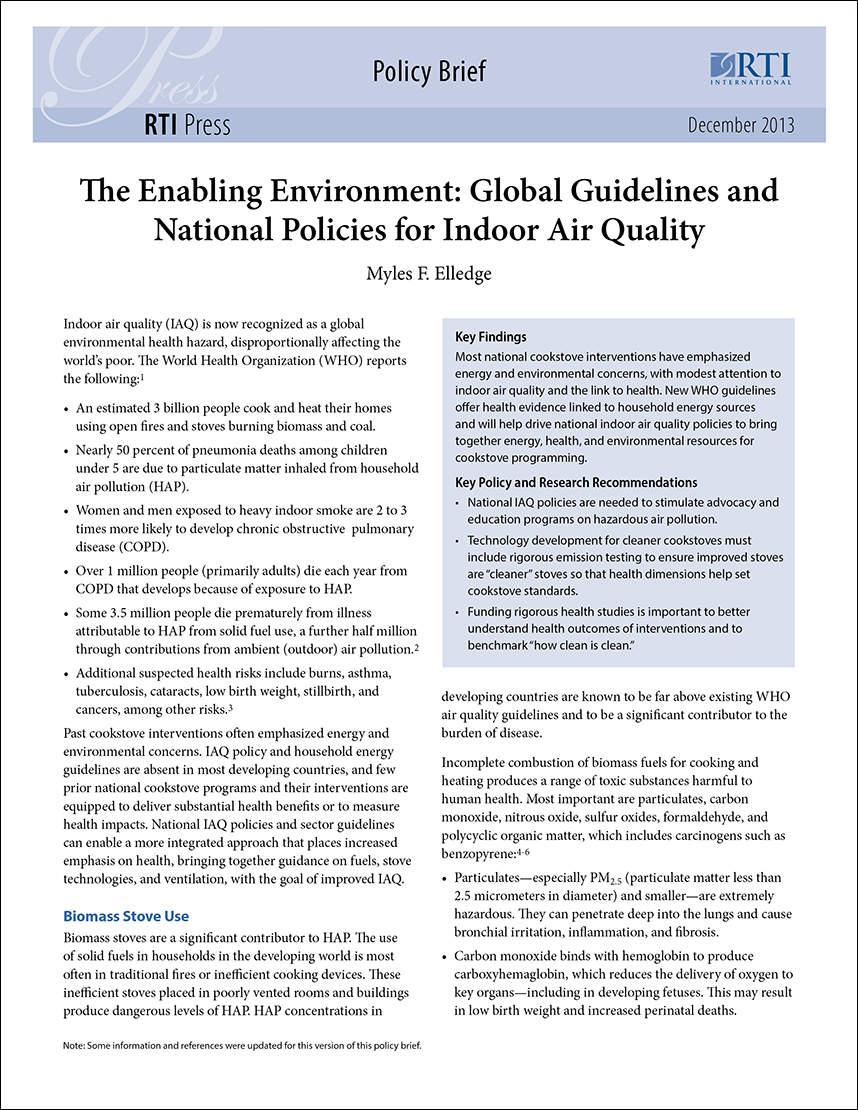 Contact
To contact an author or seek permission to use copyrighted content, contact our editorial team