By David M. Robbins.
Open Access Peer Reviewed
Abstract
El Salvador's tourist areas are at risk due to unregulated wastewater discharge as practiced by the very businesses tourists rely upon for their services such as hotels, restaurants and public markets. Local governments can work with private sector entrepreneurs, service providers and other stakeholders to develop an enabling environment where a decentralized approach to wastewater management can effectively address this problem. The enabling environment is created by raising awareness among local business owners through targeted evidence based promotions campaigns, and coupling the raised awareness with a model sanitation ordinance that encourages compliance through incentives. Both activities work together to drive demand, which can be served through the commercialization of locally manufactured products and services. One such wastewater treatment product, the cocopeat biofilter, provides an especially attractive option based on its low cost, local abundance of the cocopeat material, and ease of installation. When commercialized into a locally manufactured product that can be sold and installed by local service providers, implementation on a large scale is possible.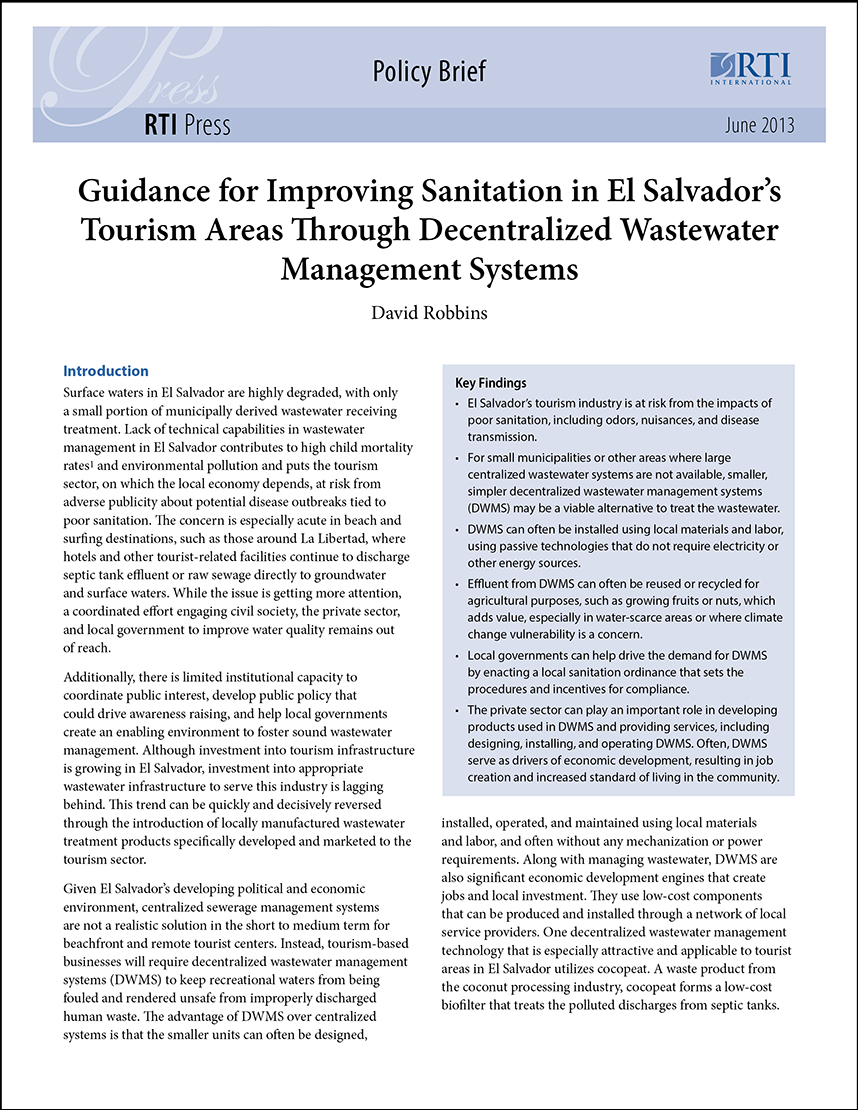 Contact
To contact an author or seek permission to use copyrighted content, contact our editorial team