By Luis Arturo Crouch.
Open Access Peer Reviewed
Abstract
The paper argues that generalizing from standard tenets of big data to developing country situations should be done only with considerable caution. The emerging term of art for a careful application of big data tenets to public policy issues in developing countries is "data revolution for development." Yet what this might consist of is not well-defined in the literature. The paper proposes four areas of work that could be a practical approach to a data revolution for development: (1) improving legacy systems and "little data," including adding citizen-sourced information; (2) improving integration, classification, and curation of existing and new data; (3) adding value to data through predictive analytics and citizen empowerment; and (4) demonstrating use of data in managing service delivery in developing countries.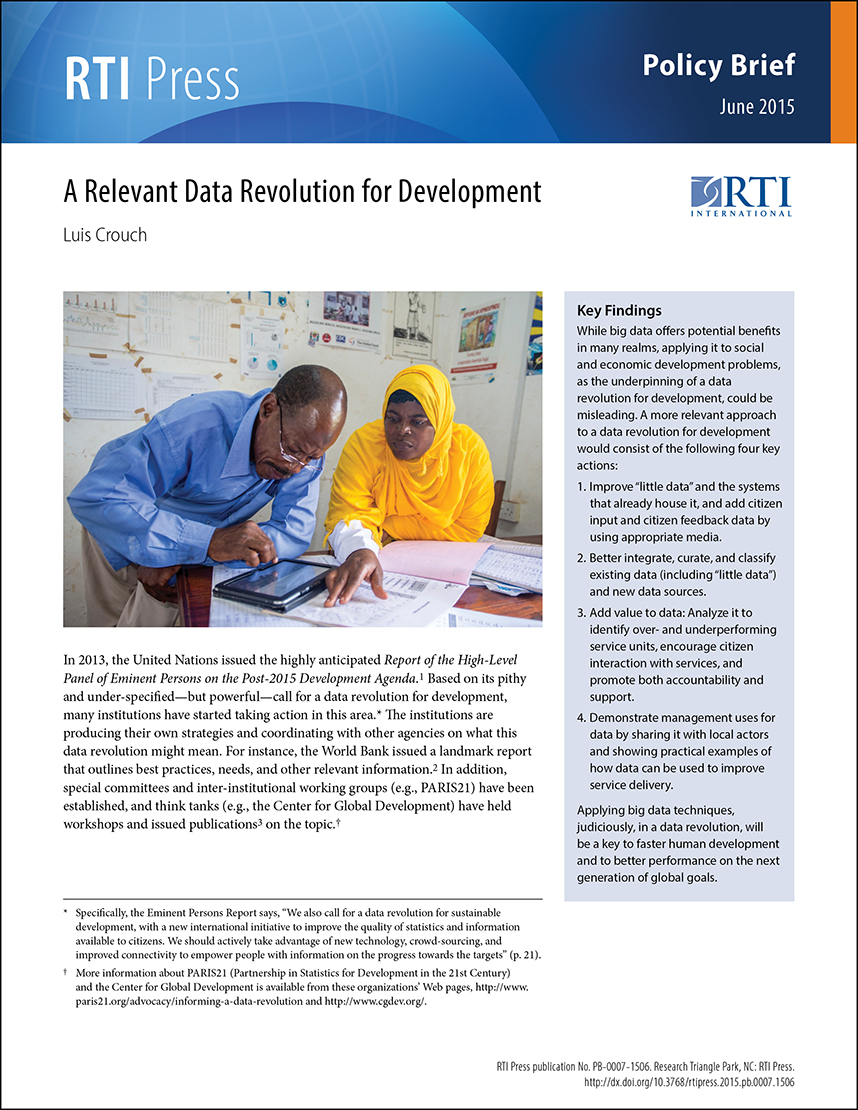 Contact
To contact an author or seek permission to use copyrighted content, contact our editorial team