Scripting women and girls into India's urban sanitation actions
By A Muralidharan, Myles F. Elledge, Suneeta Krishnan, Miriam Aviva Hartmann, Brent R. Rowe.
Open Access Peer Reviewed
Abstract
India's large and growing urban population too often lacks access to improved sanitation or has inadequate treatment of its sewerage waste. Lagging sanitation coverage holds down the nation's development and creates health and environment hazards for all, and brings particular risks for the health, safety, and security of women and girls. India's urban sanitation policy framework, while strong in many aspects, lacks adequate definition to address both men and women's sanitation needs. With a focus on the unique challenges facing women and girls, this brief reviews the six important policies and missions related to urban sanitation and draws attention to their limited coverage of gender differences in promoting improved sanitation. Recommendations are framed to highlight methods to strengthen policies and programs to respond more effectively to the needs of women while working to close the sanitation gap.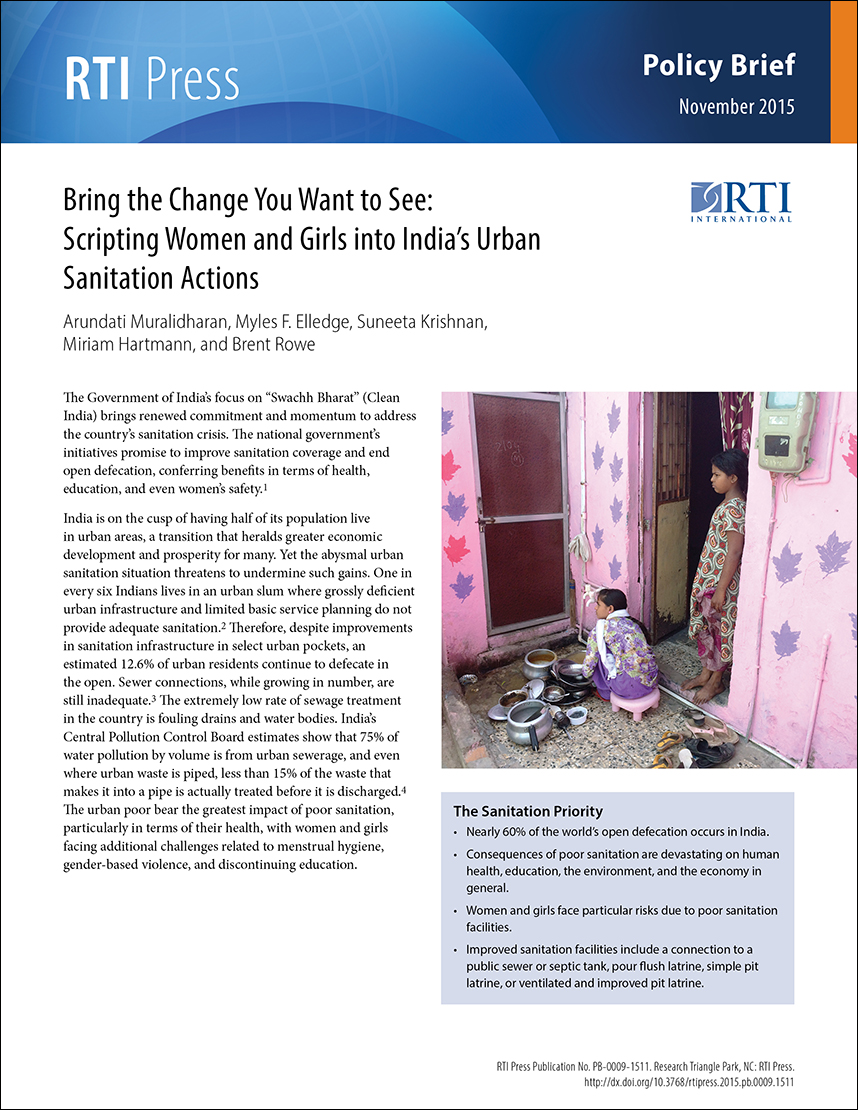 Contact
To contact an author or seek permission to use copyrighted content, contact our editorial team