Key considerations in the selection of strategies to optimize solid waste management
By Alexandra M. Zapata Figueroa, Keith A. Weitz.
Open Access Peer Reviewed
Abstract
Cities often have limited financial resources for sustainability planning, including sustainable solutions for municipal solid waste management. In this paper, we investigate municipal solid waste management strategies designed to meet two common environmental goals: reducing greenhouse gas emissions and achieving zero waste by maximizing materials recovery. We analyzed strategies using data collected from a range of low- to high-income cities around the world. We inputted these data into RTI's Municipal Solid Waste Decision Support Tool and used the tool to identify the waste management strategies for each city that best met these two environmental goals. We compared results among the cities and strategies and then highlighted the limitations of designing sustainable programs based on a single goal. Strategies for minimizing greenhouse gas emissions and for maximizing materials recovery can have significantly different environmental impacts in the same city, ranging from net savings under one strategy to net emissions under another. We were able to explain many of these differences by considering the regional differences in waste composition—in particular, the amount of recyclable commodity materials—and the energy and emissions savings associated with displacing conventional fuels in waste-to-energy processes for the strategies that included these processes.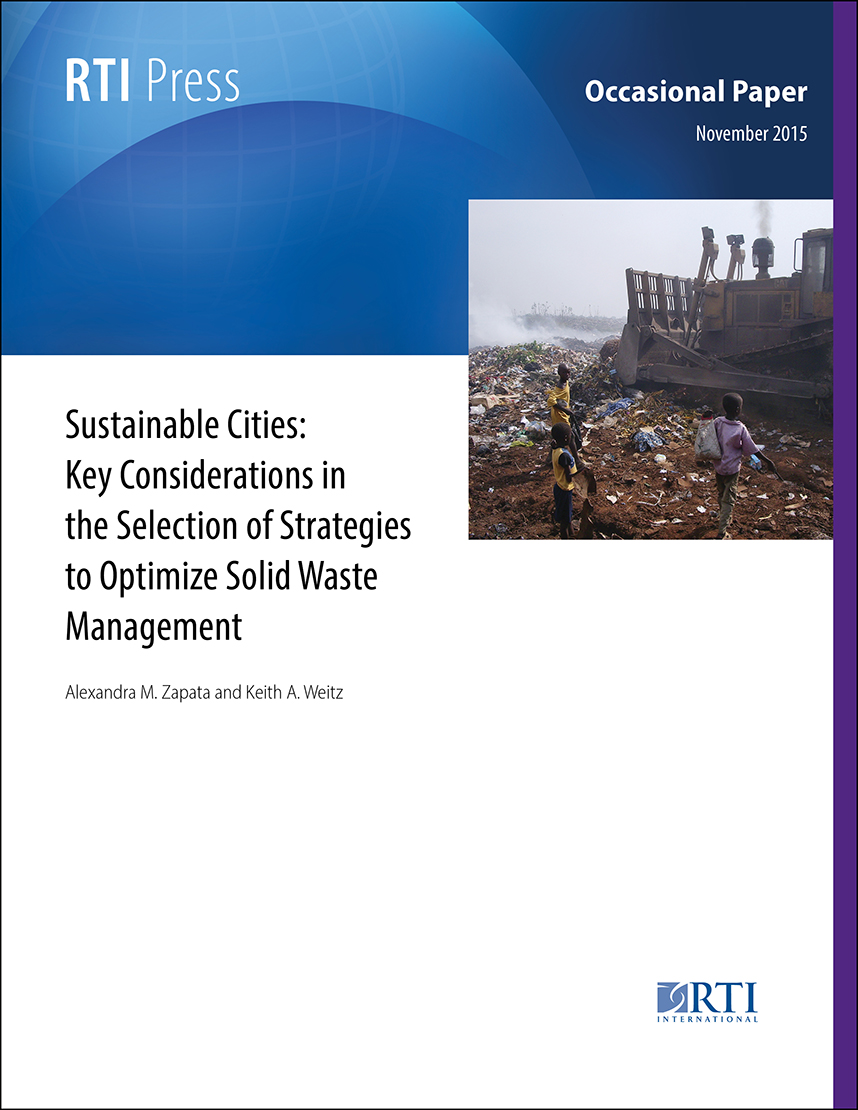 Contact
To contact an author or seek permission to use copyrighted content, contact our editorial team