Six decisions for the Secretary of Health and Human Services
By Joshua M. Wiener.
Open Access Peer Reviewed
Abstract
This policy brief analyzes some of the major issues that must be decided in implementing the CLASS Act insurance program: How can adverse selection be prevented? What should actuaries assume in setting insurance premiums? What level of disability should be required to receive benefits? How will eligibility for benefits be determined? How much will the benefits be and what can they be used for? What should be the relationship between the CLASS insurance program and private long-term care insurance?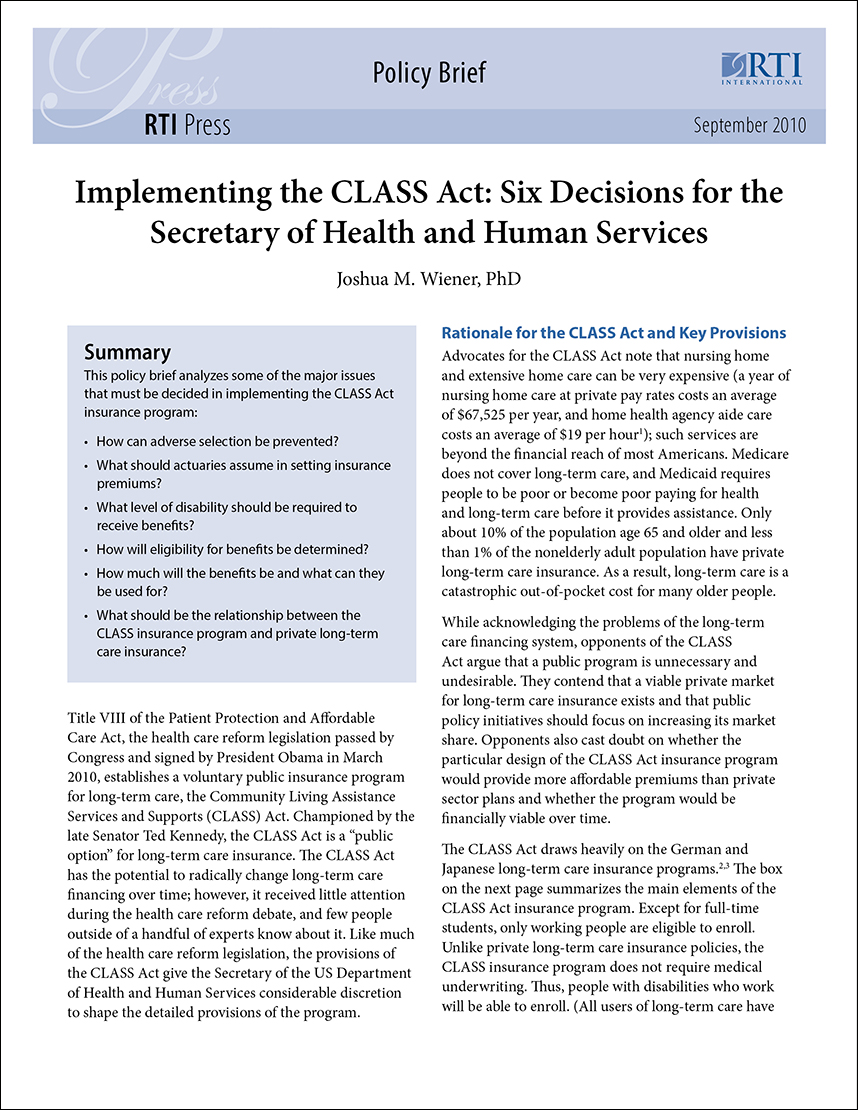 Contact
To contact an author or seek permission to use copyrighted content, contact our editorial team