The case study of Gujarat
By Myles F. Elledge, Jamie Nicole Jones, Moline Prak Pandiyan.
Open Access Peer Reviewed
Abstract
India is a growing, global economic powerhouse experiencing rapid growth and industry diversification. India's rich tradition of science, large and youthful population, and emerging corporate strength bode well for future possibilities. However, India currently ranks very low on global scales for innovation, intellectual property (IP) and patents, and levels of public and private-sector R&D funding. This research brief presents an innovation ecosystem assessment for the State of Gujarat, India. Building on stakeholder interviews with leading governments, universities, entrepreneurs, industry actors, and innovation enablers in Gujarat, the assessment looks at a range of dimensions that make up a well-functioning innovation ecosystem. The elements of human capital, research and knowledge creation, know-how transfer, IP, and sector collaboration are the building blocks to an effective innovation ecosystem. This review frames key themes emerging from the stakeholder engagement, and presents a set of practical recommendations to strengthen the innovation ecosystem in Gujarat.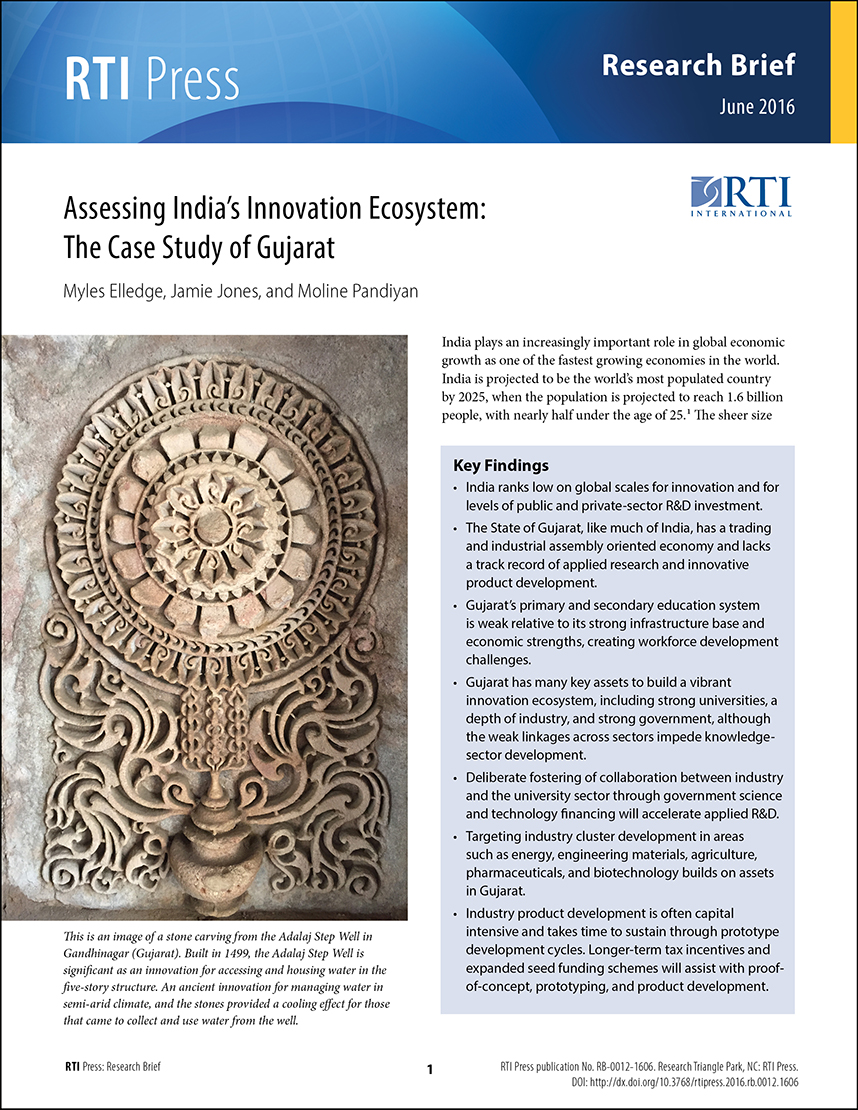 Contact
To contact an author or seek permission to use copyrighted content, contact our editorial team