By Myles F. Elledge, M McClatchey.
Open Access Peer Reviewed
Abstract
This research brief builds upon a literature review and stakeholder interviews in India on urban sanitation to examine the public policy landscape for sanitation innovation in the country. India ranks low in terms of sanitation coverage; the country experiences very high rates of open defecation and significant use of unimproved toilets. The majority of fecal sludge goes untreated into waterways in urban areas. India's demographic trends show rapid urban growth, both geographically and in terms of population, which is also expanding the gap in access to improved sanitation in urban areas. Adequate government funding and policy implementation is lacking. The past focus on centralized sewerage systems and simple on-site sanitation is not an acceptable default option, nor is it technically feasible or financially viable given growth patterns. Groundbreaking new technology, management, and operational models are required to solve the sanitation challenge at scale. Recent attention from the donor community, the private sector, and others brings focus to using innovation to solve the sanitation challenge. This review highlights that urban sanitation is under-researched. More work is required to spur funding, inform technology development, and support the policy-enabling environment for bringing in new approaches to improved urban sanitation.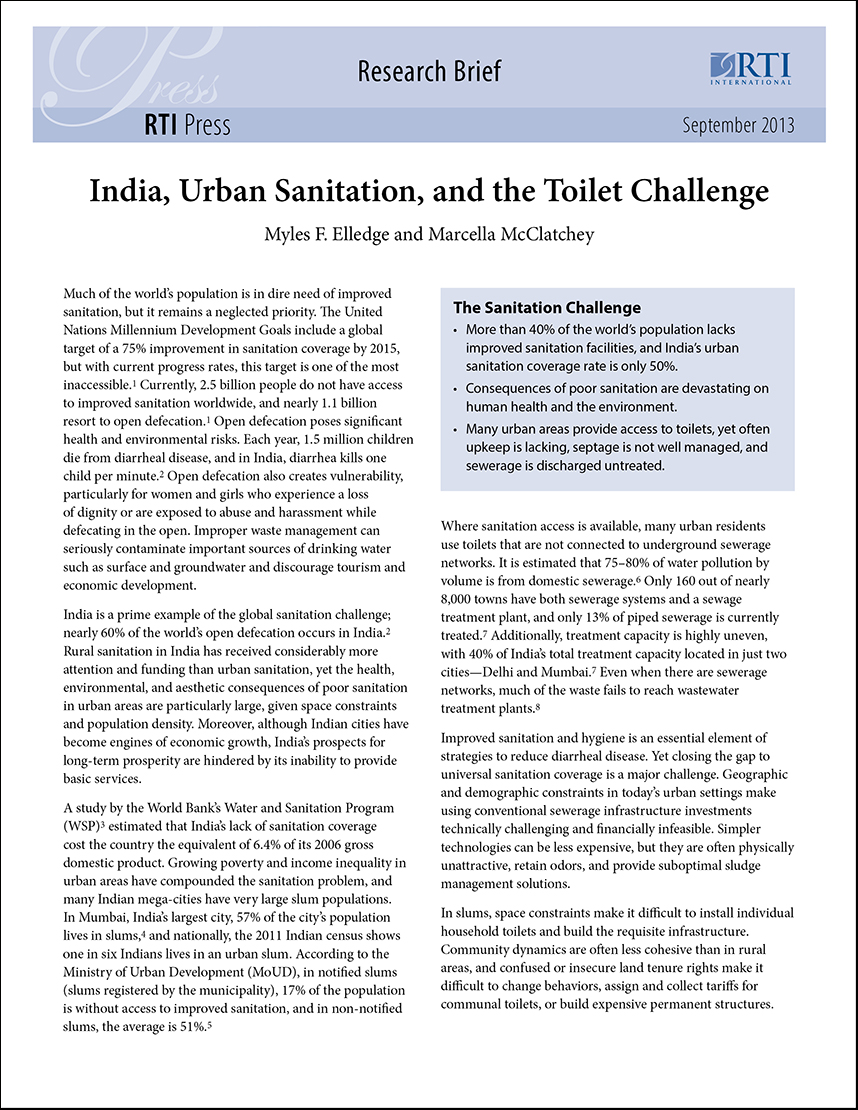 Contact
To contact an author or seek permission to use copyrighted content, contact our editorial team