Insights
Closing the Missing Millions Gap: Takeaways on Increasing STEM Participation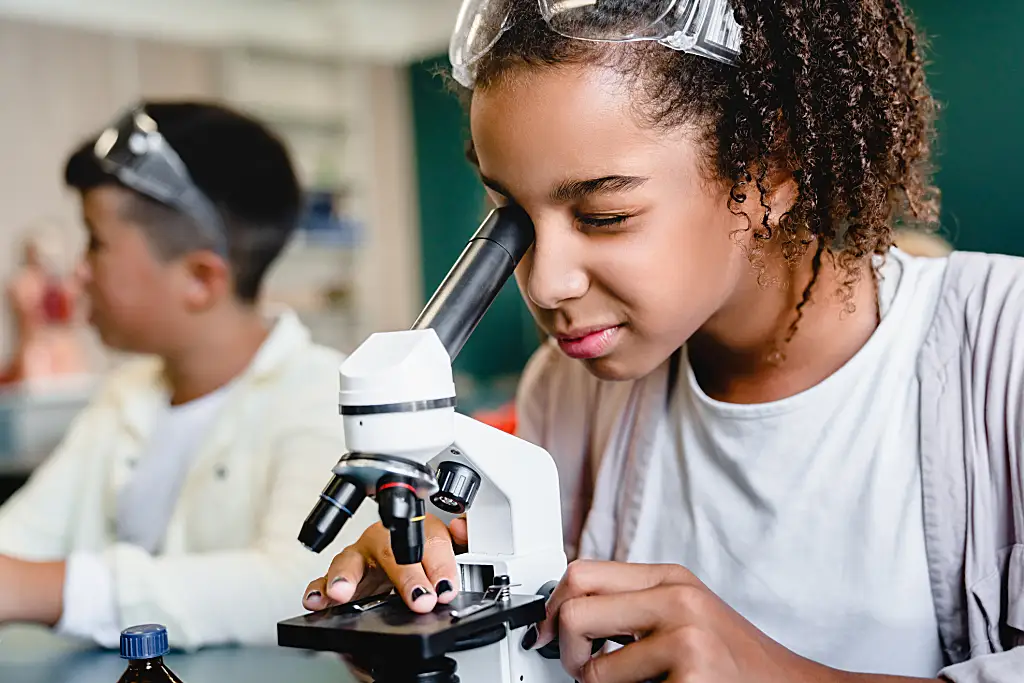 At a webinar held on August 30, 2022, RTI International presented data comparing African American representation in the populations of Maryland, North Carolina, South Carolina, and Kentucky, to African American representation in engineering degrees awarded in these states.
The size of the gap between the two figures provides a tangible example of how the "Missing Millions" (i.e., the number of women, people of color, and people with disabilities underrepresented in the U.S. science, technology, engineering, and mathematics [STEM] workforce) emerge in the pipeline from K-12 to postsecondary degrees to the STEM workforce. The same analysis could be done with Hispanic Americans, Native Americans, women, and other historically excluded groups to reveal a stark gap in who is represented in STEM careers.

The big question addressed by the presenters and discussants was how to close this gap. RTI Education Consultants, Frank McKay, EdD, and Rebecca Stanley, PhD, provided overviews and initial findings for two U.S. Department of Defense-supported programs: a K-12 STEM initiative in Cumberland County Schools, North Carolina (serving Fort Bragg families)—the Something They'll Always Remember (STARward) STEM initiative—and second, a national STEM initiative, the Defense STEM Education Consortium.
Read a few key takeaways from the observations offered by the discussants, Mellotta Hill, EdD, Assistant Superintendent of K-12 Instructional Programs at Cumberland County Schools and Louie Lopez, Director of DoD STEM in the Office of the Undersecretary for Research and Engineering, or access the full on demand webinar:
1. Teachers matter the most to student STEM achievement.[1] Both programs focus on supporting teachers and improving their effectiveness through professional development, instructional coaching, and connecting them to other STEM professionals.
2. Students' interest in STEM is sparked by doing. Both programs leverage partnerships with outside organizations to create project-based learning and STEM enrichment opportunities with teachers for students.
3. Non-school factors reinforce the message that STEM studies and achievement are important, and that STEM careers should be pursued.
This past April when we had our STARward STEM Expo our high school gymnasium was filled with families interested in what their students were exploring. We had our scholars presenting their work, and we had the added treat of a retired NASA astronaut as a guest speaker… to let them know that this really and truly is a [career] possibility." – Dr. Mellotta Hill
4. Educating K-20 students requires a sustained, long-term commitment. There is strong interest from schools and STEM funders, like the Department of Defense, and evaluators, like RTI, in measuring the longitudinal impact of these programs on the postsecondary STEM pipeline and ultimately the STEM workforce.
Across our Defense agencies' portfolio of programs… we are all vested in developing the next generation of STEM talent. This starts with K-12, and it also starts with how we can reach those who are underserved and underrepresented… to not just diversify participation in STEM education and workforce activities, but ultimately, in the long term, to impact who comes into our workforce and who works on defense-related missions, not just within DOD, but also in the defense industrial base." – Louie Lopez
---
[1] Chetty, Raj, John N. Friedman, and Jonah E. Rockoff, "Measuring the Impacts of Teachers II: Teacher Value-Added and Student Outcomes in Adulthood," American Economic Review, Vol. 104, No. 9, May 2014, pp. 2633–2679.
Disclaimer: This piece was written by Jennifer Ozawa (Senior Economist, Innovation and Economic Development), H. Frank McKay (Education Consultant), and Rebecca Stanley (Education Consultant ) to share perspectives on a topic of interest. Expression of opinions within are those of the author or authors.