Events
2019 Rx Drug Abuse & Heroin Summit
Location
Atlanta, GA
United States
There is no single solution to address the problem—but by fusing our ideas and working to Fund, Unite, Support, and Educate people and projects related to drug misuse, we can address the myriad of causes and concerns that the opioid crisis creates.
RTI International is uniquely equipped to support these efforts, having spent more than 30 years studying the use of illegal drugs—including heroin and the nonmedical use of opioid pain relievers. We have collaborated with the Substance Abuse and Mental Health Services Administration (SAMHSA) on the National Survey on Drug Use and Health since 1988 and have recently worked with SAMHSA to update and improve survey questions on opioid use in the United States. RTI also was recently selected to serve as the data coordinating center for the National Institute on Drug Abuse (NIDA)'s HEALing Communities Study. 
RTI is bringing our expertise to the 2019 Rx Drug Abuse & Heroin Summit, and we look forward to working with you to identify new ways to address this crisis.
Join us for a Networking Reception
Take a moment to take stock of our efforts at a networking reception during the 2019 National Rx Drug Abuse and Heroin Summit. We want to FUSE (Fund, Unite, Support and Educate) our solutions to this ever-growing crisis. Meet with others working toward a solution to the opioid epidemic and FUSE your ideas.
RTI Networking Reception
6:30-8:30 p.m.
Tuesday, April 23
White Oak Kitchen & Cocktails
270 Peachtree St NW, 100, Atlanta, GA 30303
(Across the street from the Hyatt Regency Atlanta)
Learn From Our Researchers
VISION SESSION: Stigma and MAT: A Data-Driven Discussion of Policy and Public Education/Communication Priorities
Craig Lefebvre and others will discuss how stigma affects our response to the opioid epidemic and medication-assisted treatment. He will address the most effective ways to address stigma in the treatment of opioid use disorder (OUD).
8:00 – 8:45 am, Tuesday, April 23, Regency VII
Join Craig for Deeper Conversations on Reducing Stigma, 2-3 pm on Tuesday and 10-11 am on Wednesday in the Hyatt Lenox Room.
State and Local Family-Centered OUD Treatment Initiatives for Pregnant and Postpartum Women
Erin Dobbins and Julie Seibert will discuss family-centered treatment for opioid use disorder to improve long-term outcomes for mothers and children.
12:30 – 1:45 pm, Tuesday, April 23, International North
Learn more about their work in this area:
Data-Driven Responses to the Opioid Crisis (and Beyond)
Jeri Ropero-Miller and Hope Smiley-McDonald will discuss using administrative data and performance metrics to identify costs and resource needs of the opioid epidemic while gathering insights into operations.
3:45 – 5:00 pm, Wednesday, April 24, International South
Continue the conversation with Jeri and Hope at 11 am on Thursday in the Hyatt Lenox Room.
Meet Some of Our Opioid Experts at the Rx Summit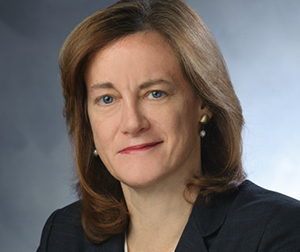 Tami Mark, PhD
Tami Mark is an internationally known health economist and expert on behavioral health care financing and delivery.
She collaborates with federal and state agencies to improve their behavioral health treatment systems through research, data analytics, technical assistance, and policy development. She has authored more than 100 scholarly peer-reviewed journal articles and numerous government reports on behavioral health financing and delivery. She has been a staunch proponent for improving addiction treatment centers and setting standards for care.
Learn more about her work: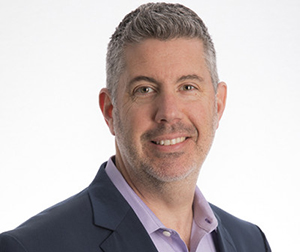 Kevin Conway, PhD
Kevin Conway has extensive experience identifying scientific topics in need of strategic development, capitalizing on funding initiatives, and cultivating the careers of future leaders in science and public health. He has authored over 70 peer-reviewed articles and book chapters focusing on the epidemiology of alcohol; tobacco; drug use—including opioid use, co-occurring psychiatric disorders, and violence.
He is helping lead RTI's efforts to address the opioid crisis through consolidating and improving access to data, such as insurance claims, overdoses, drug seizures, and treatment effectiveness. Kevin is working to develop better understanding of when, where, and how opioids impact communities, states, and the nation, to provide strategic forecasting of the crisis and deploy and evaluate customized, data-driven intervention strategies.
Learn more about his work: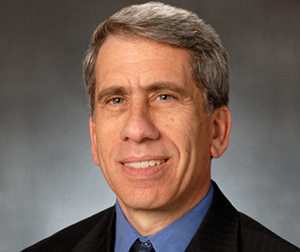 Gary Zarkin, PhD
Gary Zarkin is a Distinguished Fellow in the Behavioral Health and Criminal Justice Research Division. He has led or participated in many projects involving the economic analysis of drug treatment, prevention, and studies of workplace substance abuse, and Gary has published extensively on the cost, cost-effectiveness, and the benefit-cost of substance abuse interventions.
He is leading RTI's efforts to address the opioid crisis and previously led the development of a method to estimate the cost of services (the Substance Abuse Services Cost Analysis Program [SASCAP]) for methadone treatment, a therapy for opioid dependence.
Meet more of our opioid experts.
Visit Our Booth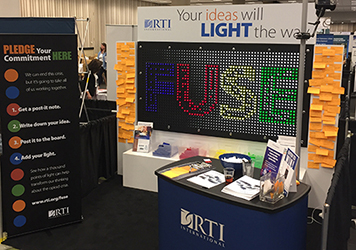 Stop by RTI's interactive booth to add a light to our FUSE wall and contribute your ideas about how we can address this crisis.
We want to know your thoughts on:
How do we support women seeking treatment for opioid use disorder (OUD)?
What are the most effective ways to address stigma for the prevention and treatment of OUD?
How could we use law enforcement and forensic data to strengthen our response to this and future epidemics?
We need everyone's ideas to find the best solutions to treat OUD and end this crisis.