Yiying Xiong, a Senior Water Resources Engineer with the RTI Center for Water Resources (CWR), was recently invited to become a member of the Committee for Integrated Operations of Hydropower Stations and Reservoirs at the International Commission of Large Dams (ICOLD) by the Committee chairman, Mr. Guoqing Chen, General Manager of China Yangtze Power Corporation.
ICOLD is a non-governmental International Organization which provides a forum for the exchange of knowledge and experience in dam engineering. ICOLD was founded in 1928 and has National Committees from about 100 countries with approximately 10,000 individual members.
"It is a great honor to be part of the Committee for Integrated Operations of Hydropower Stations and Reservoirs at ICOLD," said Xiong. "Integrated water and hydropower management is the future of our industry and helps us optimize the use of our limited water resources. The RTI Center for Water Resources has many years of experience developing innovative decision-support-systems to large hydropower owners around the world."
CWR specializes in translating data into actionable information to guide decision-making throughout all phases of hydropower planning and operations. Our team of experts applies an integrated, comprehensive approach to support hydropower developers and owners in hydro-planning by understanding water resources conditions, ecological impacts and economic tradeoffs in determining a hydropower project's feasibility.
Additionally, our experts in dam safety, risk assessment and consequence can help dam owners understand their hazards, plan for emergency response and prioritize capital improvements to reduce risk. We use advanced modeling, forecasting and optimization techniques to that help you maximize hydropower generation, manage high-flow events safely, meet regulatory requirements and reduce costs.
"My participation on the committee will allow me to share our best practices with other committee members from all over the world, promote innovative technologies to improve system optimization, and disseminate the importance of integrated water and hydropower management," Xiong continued.
Together with Tom Barnett from TVA, Xiong will represent the U.S. on the committee and share the best reservoir management practices in the U.S. with hydropower professionals around the world.

Above: Group photo of the ICOLD Committee for Integrated Operations of Hydropower Stations and Reservoirs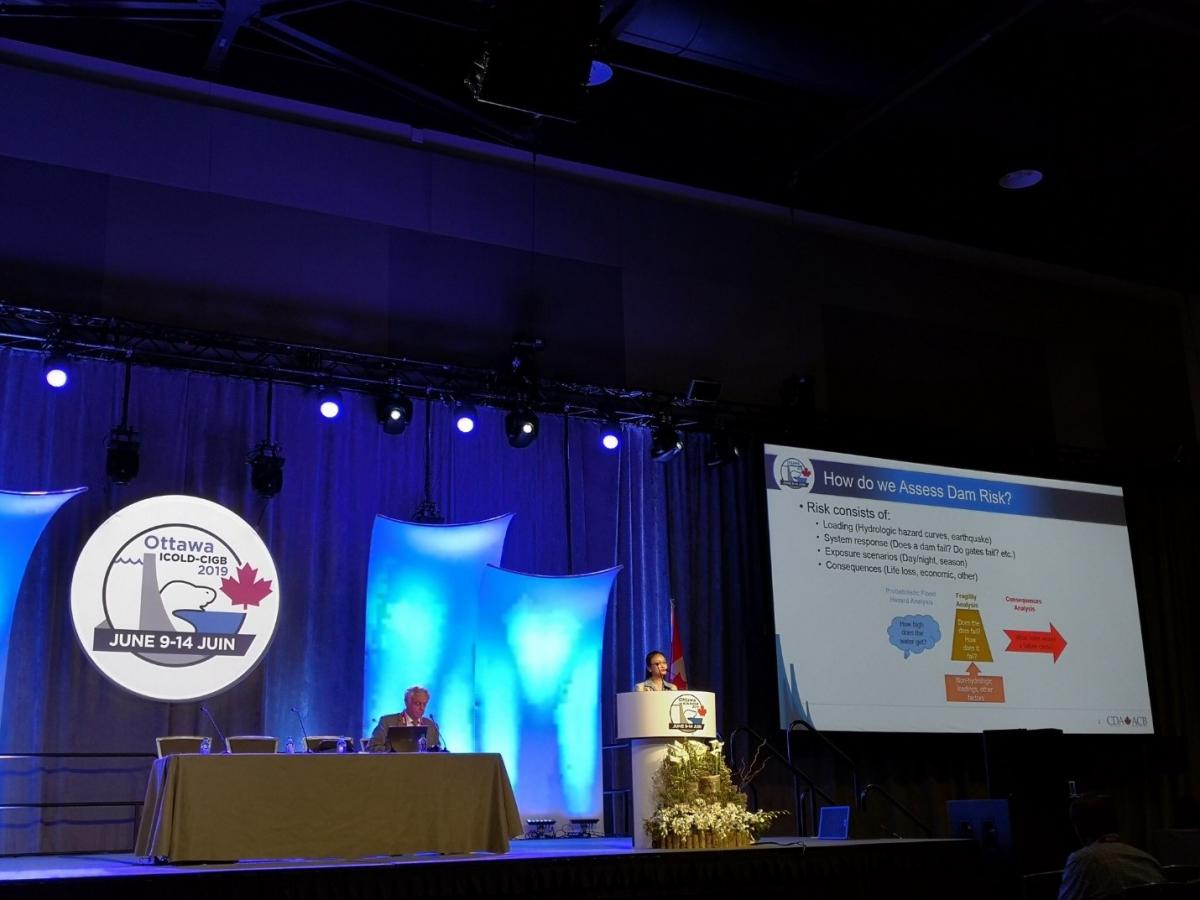 Above: Yiying Xiong presenting at the 2019 ICOLD conference, held in Ottawa, Canada